Libraries are more than just rows of books – they are a meeting place that allow residents to access a range of services.
Penrith City Council is celebrating Australian Library and Information Week (July 25-31) that showcases the important work and stories that libraries provide for the community.
Library Services Manager Sarah Dean, who overlooks the libraries in Penrith, St Marys and St Clair, said it is a "real joy" to serve different groups in the community.
"We run weekly baby time and story time sessions, we run programs for primary and high school students like HSC lectures and school holiday programs with magic shows and origami, and we are also starting a chess club and Dungeons and Dragons after school," Ms Dean said.
"We also have great fiction and non-fiction books for adults but have expanded with author talks and writing workshops. We have eBooks, eAudio books, eMagazines and now people can download films and TV shows through our subscription to Beamafilm if they have a libray card."
Along with books, children can also borrow from the toy library and library members can use resources such as DVDs or audio books on CD.
With a strong focus on reading and writing, Ms Dean said the staff now also assist with digital literacy.
"We have always helped people with queries like finding references or to research their family history, but we have seen an increase in people needing help accessing digital resources such as filling in Centrelink forms or setting up myGov accounts," she said.
"We have embraced that need in the last five or so years and can help people with different tasks such as setting up email accounts or applying for a passport.
"We have a variety of things on offer to encourage people to come in and we love helping the community."
To mark the occasion, Penrith Council is hosting an event on Saturday, July 23 from 10am to 3pm in the Mondo community space.
"We purchased an electric van last year named 'Evie', which we use for things like our library service deliveries, our toy library outreach service, and our pop-up library, so the Mayor will be officially launching that," Ms Dean said.
"It will also be a free family-friendly event with a book sale, coffee and cookie giveaway, an art activity for the kids, and a visit from a water dragon."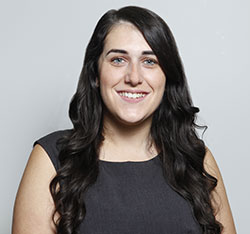 A graduate of Western Sydney University, Emily covers Local, State and Federal politics for the Weekender, as well as crime and general news.