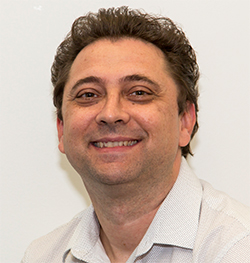 It's the Battle of the West, big brother versus little brother. One thing is certain, it doesn't matter where on the ladder Penrith or Parramatta sit, this one is always a 'ding-dong' affair which often goes down to the wire.
Throw away the script which has the Panthers as clear favourites with the bookies to win the match on Friday and expect the unexpected. The one thing you can bank on is that, over the years, there have been some colossal battles between the two sides.
Here are my 'Top Four Favourite Matches of the Noughties' between these two sides, of course all four are Penrith victories but not by much, which makes them all the sweeter.
2021: Panthers 8 def Eels 6. Semi Finals.
Played at a breakneck pace for the full 80 minutes, both sides defended their backsides off in an absorbing Finals encounter.
Defence was the order of the day with neither side giving an inch. One of the lowest scoring but best Finals games of recent times.
To be honest, I thought had Eels prop Junior Paulo not dropped the ball on the third tackle with less than a minute on the clock, the Eels probably would have won this one in Queensland.
2016: Panthers 20 def Eels 18. Round 5.
The Eels were leading 18-12 after 75 minutes before two quick late tries to Penrith saw the Panthers steal the match after Jamie Soward kicked the ball across field, Waqa Blake batted the ball back to Bryce Cartwright who twisted and turned and crashed his way over the tryline, just as the full-time hooter sounded.
What made this last second thriller even more enjoyable was that it was at Parramatta.
2011: Panthers 23 Eels 22. Round 19.
Luke Walsh kicked a thrilling golden point field goal to give Penrith a heart-stopping victory in extra time.
That was after Lachlan Coote scored the equalising try just as the full-time buzzer sounded to signal the end of regulation time.
What made the game more heartbreaking for the Eels was the fact it was also Nathan Hindmarsh's 300th first grade game.
2009: Panthers 38 Eels 34. Round 17.
A see-sawing affair at Penrith Stadium saw the lead change multiple times during another absorbing contest.
The Eels looked to have the game won with only two minutes left on the clock.
That's when Michael Jennings came alive for the Panthers and set youngster Junior Tia-Kilifi over for the match-winning try.
The home crowd of course went nuts as another 'w' was recorded for the Pennys.
So folks, get ready, get set, because another chapter in this Battle of the West will again be written on Friday night at CommBank Stadium.
I can hardly wait for kick-off at 7.55pm.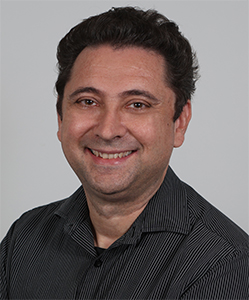 Peter Lang is an experienced sports writer, who has been covering rugby league for several decades.