Devastating family accounts have been heard as part of the coronial inquest into the 65-day COVID outbreak that occurred at Newmarch House in Kingswood.
19 residents died at the aged care facility run by Anglicare between April and June 2020.
Deputy State Coroner Derek Lee spent the first few days hearing from the families of residents, which highlighted issues with staffing levels, communication and infection control.
Counsel assisting the coroner Simon Buchen SC told the inquest earlier this week that during the outbreak, threats were made to family members who requested to remove their loved ones from the facility, while residents were at times not attended to or fed by staff.
Various family members of residents detailed heartbreaking stories of their experience during the outbreak.
Mark Fahey spoke on Tuesday about his mother Ann Fahey, who was the 14th resident to die at 76-years-old.
Mr Fahey's daughter Nicole Fahey told the Weekender that like many of the residents, her grandmother enjoyed living at Newmarch House before the outbreak.
"Nan lived there for nearly two-and-a-half years and was happy. She put on weight, she had her friends and thrived there," Ms Fahey said.
"However, we were told she had four negative tests and the fifth was positive just two days before she died but she had been complaining about a sore back and feeling cold for a week before, so they must have been incorrect."
Forced into isolation for five weeks, Ms Fahey said the family struggled with the lack of communication provided by Anglicare.
"Some families spoke at the inquest of getting regular generic emails, but we had two email addresses on file and did not receive anything, which was one of our primary concerns," she said.
"No one from Anglicare or NSW Health seemed to know how to take control of the situation, but someone was directing the pressure to not allow any of the residents to be released to their families or hospital."
Ms Fahey echoed the sentiments of other witness statements regarding the issues caused when the facility was relying on agency staff when 89 per cent of its staff were required to isolate.
"There were notes of nan not receiving her lunchtime meds until 10pm, which were documented, and she received meals like peanut butter sandwiches for dinner instead of her normal cooked meals," she said.
"We weren't really able to call, and she was so isolated in her room. All she wanted was for someone to walk in to chat to."
After being transferred to hospital for non-COVID related issues, the Fahey family had to say goodbye through a glass window on May 2, 2020, at Nepean Hospital's Intensive Care Unit.
"We hope that this inquest makes sure that people are able to touch and say goodbye to their loved ones in person in future," Ms Fahey said.
"We need answers as to why people were kept in against their documented wishes, who was behind these directives and if this will lead to better communication."
The second week of the inquest will focus on Anglicare and the third and final week will revolve around expert evidence.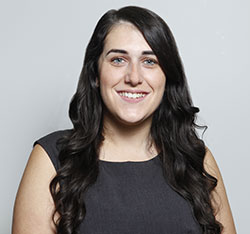 A graduate of Western Sydney University, Emily covers Local, State and Federal politics for the Weekender, as well as crime and general news.