Excruciating pain, medications and surgeries are all part of everyday life for the one in nine Australian women that suffer from Endometriosis.
Kayla Saillard is one of those women and after having three surgeries cancelled at Nepean Hospital since March, she is calling for treatment of the debilitating disease to be prioritised more.
Endo, as it is commonly referred to, is an often-painful condition where tissue, similar to the lining of the uterus, grows outside the womb in other parts of the body.
The 30-year-old was first diagnosed in 2015 after experiencing severe pain.
"They thought I had appendicitis but a cyst on my ovary had ruptured. When they opened me up, they found I had Endo everywhere," Ms Saillard said.
"A spot opened up for surgery in 2018 at Katoomba but I had a large lesion on my bowel which was left because the surgeon doesn't travel to the mountains, so I have still been in pain since then."
After COVID put a halt to elective surgeries, including Endometriosis procedures, and falling pregnant, Ms Saillard mistakenly thought she was on track to feel some relief from surgical intervention.
"My surgery on the 8th of March was cancelled the day before, the one for the 5th of April was cancelled a week prior and the gynaecology team promised it wouldn't happen again," she said.
"I was booked in for the 28th of June but a week out I hadn't heard anything from admissions about bowel prep, so I checked and got an email that it had been cancelled as the bowel surgeon would be away for the next month."
Now on a cancellation list for July and another date booked for August 23, Ms Saillard thinks that the health system needs to place more importance on helping sufferers.
"I am completely devastated. I feel like I don't matter as a person and my mental health has suffered immensely because of it," she said.
"I was put on a medication that puts my body into medical menopause in preparation, so now I am having hot flushes and mood swings for no reason. I just need the pain gone. I can't keep living like this."
Nepean Blue Mountains Local Health District Director Brett Williams said COVID-19 has impacted how services are delivered and the hospital is continually trying to improve how it works.
"The district has apologised to the patient for the distress she has experienced and is in contact with her to reschedule her surgery," he said.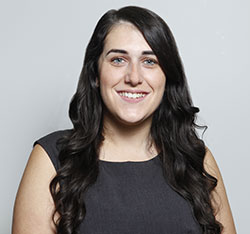 A graduate of Western Sydney University, Emily covers Local, State and Federal politics for the Weekender, as well as crime and general news.