When it comes to choosing who you want to go on a holiday with, nothing quite beats a girls' trip. Whether it's cocktails on the beach, shopping, or gallery hopping, it's no secret that spending time with like-minded women is good for the soul, albeit not great for the bank account.
To celebrate the release of season two of 'The Real Housewives Ultimate Girls Trip', Hayu surveyed Aussie women to find out what they really think of a girls' trip, and revealed that they are well loved by most.
Agency Owner of itravel Penrith, Belle Goldie, agrees with this sentiment.
"Girls' trips can be an absolute life changing experience," she said.
The benefits of going on a girls' trip are not just limited to strengthening relationships with friends. Getting out of the house is also known to improve the mental health of travellers, and it might even be good for their families at home.
"It's about de-stressing, re-energising yourself, being surrounded by like-minded women," Ms Goldie said.
"Girls' trips, also, if you've got children, it lets the kids bond with the other parent and not be looked after by mum all the time."
And the location options are endless.
"The hot places at the moment for girls' trips would be the USA, Bali, Thailand, Melbourne, Adelaide for the Barossa Valley, Tasmania as well is quite popular at the moment for small trips away," Ms Goldie said.
18 per cent of survey respondents said that forming new friendships was tough when on a girls' trip. If this is your goal, Ms Goldie recommends looking into solo travelling agencies or Facebook groups.
"If you don't have a group of girlfriends, because not everyone has, you can join these solo women's trips and make friends for life," she said.
The survey also stated that sorting and splitting money during the trip is also a challenge for 30 per cent of women aged 25 to 44.
"Make sure that all of your receipts are in each individual's name, rather than one person paying for the accommodation, and one person paying for the flights," Ms Goldie said.
"Everyone should be, really, paying for themselves, and that protects everyone in case someone needs to cancel, especially because of COVID."
Ultimately, Ms Goldie said that a lot of these struggles and stresses can be alleviated by booking your trip with a travel agent.
"Getting a group of women together, we're all very opinionated, and sometimes it's just easier to hand that responsibility over to a travel agent," she said.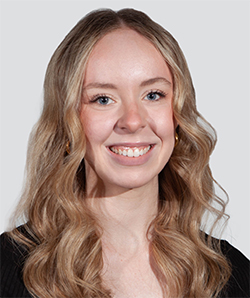 Cassidy Pearce is a news and entertainment journalist with The Western Weekender. A graduate of the University of Technology Sydney, she has previously worked with Good Morning Macarthur and joined the Weekender in 2022.