It's one of the most cursed events on the netball calendar, the Netball NSW Junior State Titles.
Penrith District Netball Association were due to co-host the prestigious event in 2020 but it was cancelled due to COVID.
They were then set to co-host it last June at Jamison Park Netball Complex, but just days before thousands of players from around the state arrived in town, it was axed due to the Delta lockdown.
Last weekend, Penrith Netball were given a third crack to co-host alongside Baulkham Hills before one of the biggest rain events in decades descended on Sydney and wiped out much of the three-day competition.
Despite the looming weather and intermittent rain, competition did get underway on Saturday morning with thousands converging on the South Penrith venue.
While play, for the most part, was able to be completed on Day 1, a decision was made to cancel games on Day 2 (Sunday) and Day 3 (Monday) after a full assessment was carried out by staff, umpires and safety officers.
Executive General Manager of Community & Pathways at Netball NSW, Tim Fava, said he understood the tough decision would cause huge disappointment.
"Having had the last two years affected by the COVID-19 pandemic, to see this year's event fall victim to the weather after getting off to a great start is simply heartbreaking for everyone involved," he said.
"Firstly, our thoughts are with all of the players, coaches, umpires, team managers and fans who put so much into their campaigns, many of whom have come from places as far away as Ballina and Wagga Wagga.
"It is a similar feeling of disappointment for the wonderful people at Penrith and Baulkham Hills who have been such brilliant hosts, all of our commercial partners – in particular naming rights partner HART Sport – and of course our staff who worked tirelessly to get us to this point."
Penrith Netball President Joy Gillett said the Junior State Titles "take a huge amount of work and volunteer effort" and she was disappointed for everyone involved.
"It was disappointing for everyone, particularly the players and coaches who have been training since being selected in August last year," she told the Weekender.
Gillett confirmed Penrith Netball wouldn't tempt fate by attempting to host it again next year.
"We will take a break and not line up again in 2023 and will leave it for another netball association to host," she said.
"We have many brilliant young athletes who have trained hard for three years without playing for the title – it is such a let-down. But we will be back next year, at another venue, and hope we can complete the competition."
Due to teams only being able to get one day of play in, no Champions were crowned.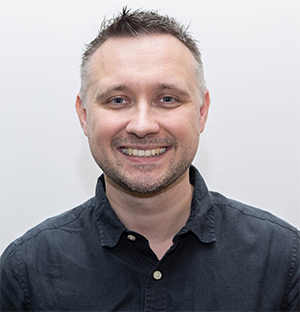 Nathan Taylor is the Weekender's Deputy Editor and Senior Sports Writer. He also compiles the weekly Chatter on the Box TV column. Nathan is an award-winning journalist, who has worked at the Weekender for a decade.