A scorching battle continues after a request to install shade sails over the playground at the Log Cabin Hotel was refused by Penrith City Council.
While Council says it did not meet the requirements of its Development Application (DA), the recently opened pub on Memorial Avenue in Penrith is still hoping to provide shade for its patrons by summer.
Rebuilt nine years after it went up in flames, the venue is proving popular with families with a beer garden and fenced playground with a steam train, a flying fox and swings.
With the open space unprotected from the sun and Penrith experiencing scorching temperatures at times, FDC Construction Pty Ltd lodged a Section 4.55 modification to its DA for the installation of four playground shade sails.
The Penrith Local Planning Panel determined that the proposal was not satisfactory for the purpose of Section 4.55.
"The proposed modifications would result in environmental impacts beyond a minimal impact, noting that the scale of the proposed shade sail structures has been assessed to result in moderate to severe impacts on key view corridors from the public domain to the Blue Mountains escarpment and skyline, Nepean River and valley, Yandhai Nepean Crossing and the heritage listed Railway Bridge," it said.
"The application has not demonstrated the appropriate site and sun analysis has been undertaken or consideration of alternative shading measures to mitigate sun exposure to the playground area."
A Major Assessment Report suggested that additional tree planting in and around the playground area was not delivered and significantly increased the risk of sun exposure.
The Weekender reached out to the Log Cabin for comment and FDC Construction Senior Project Manager Peter Stait responded.
"Council has always been of the perception that it would be blocking an important view corridor, however we did detailed computer modelled plans and had site meetings which showed that the shade sails could co-exist with the view," Mr Stait said.
"A small planter which was scheduled to have some small bushes in it that wouldn't provide shade didn't go in, but Council requested extra trees to go throughout the embankment, which FDC procured and installed."
Mr Stait said the sails are vital and hopes Council listens to the public's requests before summer.
"We would like to continue working with Council but it is likely we will have to lodge a separate DA and we would welcome the community's written support of having shade sails so kids can play safely at the Log Cabin," he said.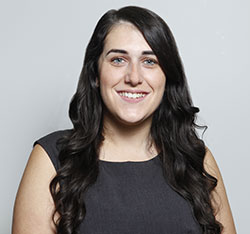 A graduate of Western Sydney University, Emily covers Local, State and Federal politics for the Weekender, as well as crime and general news.