Beer lovers will have another spot to enjoy a drink when Squinters Brewing Co opens a new brewery and bar in Penrith next month.
Penrith City Council approved the Development Application (DA) for the artisan food and drink premises which will be in a warehouse at 19 Peachtree Road, Penrith.
Co-Owner Mat Goss told the Weekender that a passion for craft beer and wanting to provide more options for the community led to the DA proposal.
"We have been in the craft beer industry for three years and have been fans of it for longer than that. We know there is Rusty Penny and Casey's Brewery, and we are mates with them but we think it is great to have another option for people in this area," Mr Goss said.
"Our business was mobile canning, so we packaged beverages in different breweries all around the state so the next step in the progression of the business was to set up a physical venue."
With Penrith becoming a hub for local microbrewers, the business will provide a point of difference by serving a range of drinks produced onsite and food as well.
"We will have 10 of our own beers on tap that are standard beers as well as craft beer, and a resident food truck serving up various things such as burgers and fries," he said.
"With the mobile canning we do a lot of non-beer products like coffee, wine, cocktails and iced tea so as things progress, we can offer things like espresso martinis or margaritas."
Approved to brew, manufacture, and package 24 hours a day, seven days a week, the bar is expected to be open Thursday to Sunday from around 11am to 10pm at night.
The warehouse will have 21 dedicated car parking spots including one disabled car space and a maximum of three staff on-site at any time.
There will be a 30-person capacity during the day Monday to Friday and 53-person capacity out of those operating hours.
With the ability to also conduct brewery tours, Mr Goss said the space should be open to the public by mid-August.
"It will be an industrial feel as you are sitting in amongst the tanks, and we built the furniture ourselves. Our bar is made with recycled bricks from a house in Glenbrook that was getting torn down," he said.
"We have some musicians lined up to do some acoustic sets on Sunday afternoons and we want to display some local art on the wall."
Visit www.facebook.com/squintersbrewing to stay up-to-date with progress.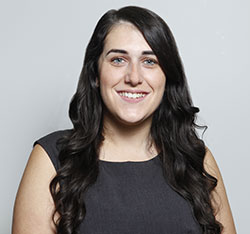 A graduate of Western Sydney University, Emily covers Local, State and Federal politics for the Weekender, as well as crime and general news.