Hypnosis and Yoga are two things that, aside of being forms of self-care, don't seem to have much in common. But Heidi Stenschke has put the two together, and is bringing her mastery to Penrith.
Hypnoga has been coined by Ms Stenschke as a program which combines the poses of Yoga with the principles of Hypnosis, and is themed around the 7 Chakras or energy centres of the body. Having studied Neuro Linguistic Programming and Hypnosis, and completed her 200-hour Yoga Teacher Training, merging the two was a no brainer.
"It was during my own private practice that the concept of combining both Hypnosis and Yoga came to me," she said.
"Hypnosis alone is effective by providing powerful suggestions to the unconscious mind. Yoga alone is powerful in providing an embodiment of the physical body and guidance at a spiritual level. I quickly realised how powerful the combination would be in producing lasting change."
Given that she attended Harvard University, and worked as the Assistant State Secretary for the Australian Manufacturing Workers Union NSW for seven years, this career change is quite a dramatic one for Ms Stenschke. As for why she decided to make this change, Ms Stenschke said that though it came from her passions for both Hypnosis and Yoga, it was also a decision that she made for her family.
"My mum has been diagnosed with frontal lobe dementia. Her health was, and is, deteriorating rapidly and it was important to me and my family that we keep her in the family home," she said.
"My mum was in need of better care and support at home, as was my father. He still struggles to grasp that his wife, best friend and life partner is not 'herself' anymore. I felt I was losing two parents, not one. I needed to find a way to offer more time and support for my parents."
And so, Ms Stenschke launched Hypnoga for the very first time on June 6 this year, her mum's birthday, and has been teaching three classes a week at Ropes Crossing Community Hub.
Though the new program is often met with curiosity and intrigue, Ms Stenschke is already receiving positive feedback. With students already piling in from all over New South Wales, and the world, Ms Stenschke couldn't be more excited to continue building on this empire – which includes starting up classes at Nin Yoga Studio next month.
"I am honoured and humbled to be in a position to pursue my passion. I hope to inspire others to pursue their passion," she said.
For more information on Hypnoga, you can visit hypnoga.org or email [email protected].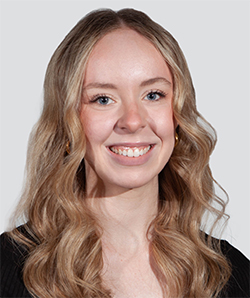 Cassidy Pearce is a news and entertainment journalist with The Western Weekender. A graduate of the University of Technology Sydney, she has previously worked with Good Morning Macarthur and joined the Weekender in 2022.