I'm not entirely sure what 'The Black Phone' is trying to be.
Is it a thriller asking us to allow our imagination inside just a little, or a horror that doesn't quite reach the scary status of others in the genre?
Regardless, it's not a bad film – and at a little over 90 minutes it doesn't overstay its welcome. It's just that it seems like there's a better movie just desperate to crawl out from behind a door somewhere.
We follow Finney, a shy 13-year-old who is abducted by the 'grabber', a known serial offender who has taken other kids from the same neighbourhood.
Finney is locked in a soundproof basement, when suddenly a black phone on the wall – which appears to be disconnected – starts to ring.
On the other end of the phone is the grabber's previous victims, all with both advice and warnings about what's to come.
With some nostalgic 1970s style thrown in, 'The Black Phone' is well worth the watch – but it still leaves various elements unexplored.
With everything from an abusive father, a dead mother, a sister who sees realistic visions in her dreams and the main storyline, there's a lot to unpack here – and some of it feels unnecessary.
Ethan Hawke and Madeleine McGraw are the cast highlights.
See The Black Phone at Hoyts Penrith.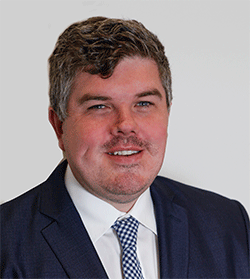 Troy Dodds is the Weekender's Managing Editor and Breaking News Reporter. He has more than 20 years experience as a journalist, working with some of Australia's leading media organisations. In 2023, he was named Editor of the Year at the Mumbrella Publish Awards.