Despite a slowdown in the Sydney property market, some local suburbs are likely to keep growing in the next six months.
The quarterly Shore Financial State of Sydney Report divides Sydney's 600-plus suburbs into five quintiles, based on their current median asking price for houses before picking the top five suburbs in each quintile.
In the 'Working Class Sydney' quintile Emu Heights and Cranebrook grabbed the number four and five spot behind Mount Pritchard, Lurnea and Currans Hill.
Shore Financial CEO Theo Chambers said the report comes with the property market now in a downturn.
"After an incredible 18 months, there's no doubt the market has slowed in many parts of Sydney, with prices going backwards in quite a few suburbs," Mr Chambers said.
"The Penrith region is very much a seller's market right now, and unlike in many other parts of Sydney, conditions have actually moved further in favour of sellers in recent months."
Mr Chambers said the suburbs listed have two things in common – low inventory levels and low days on market.
"In the Emu Heights house market, inventory levels tightened from a very low 1.5 months in February to an even lower 1.2 months in May," he said.
"Vendors have taken note, with the median listing price increasing from $875,500 in February to $910,000 in May, an increase of 3.9 per cent."
Life has also become harder for buyers in the Cranebrook housing market.
"In February, inventory levels were an extraordinarily low 1.0 month, yet, somehow, by May, they'd fallen even further, to just 0.9 months," he said.
"Vendors responded by hiking their listing prices during that three-month period, from $828,450 to $853,300, an increase of 3.0 per cent."
The median house price in both suburbs is forecast to grow three per cent over the next six months.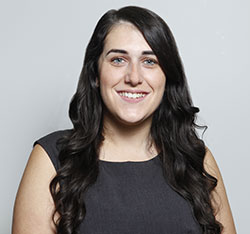 A graduate of Western Sydney University, Emily covers Local, State and Federal politics for the Weekender, as well as crime and general news.