We name the top 10 sporting stars in Penrith right now – the names on everyone's lips when it comes to national and international sport.
1. Jessica Fox
It goes without question that Jessica Fox is Penrith's most iconic athlete.
Fox's achievements in the canoe slalom and kayak has been nothing less than dominant.
The 28-year-old boasts 10 World Championship medals (seven gold), numerous World Cup titles and four Olympic Medals (one Gold, one Silver and two Bronze).
She has also been dubbed the "World's Greatest Paddler" and has been awarded the Sportswoman of the Year at the World Paddle Awards, the Sport NSW and NSWIS Athlete of the Year, AIS Female Athlete of the Year and received an Order of Australia Medal (OAM) for her service to sport.
Sometimes you can catch Fox out in the community ordering a cup of coffee or picking some Thai takeaway, she's always out and about in the community.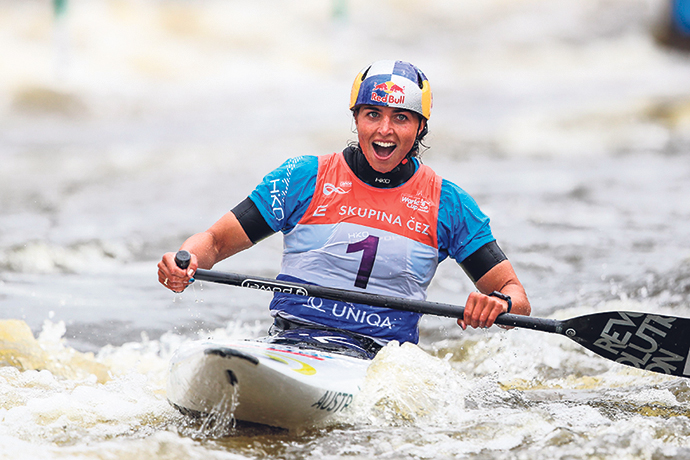 2. Nathan Cleary
You couldn't find a single person in Penrith that doesn't know the name Nathan Cleary. Last year, Cleary co-captained the Penrith Panthers to the club's third premiership and their first since 2003.
At just the age of 24, Cleary has already achieved some great feats. In 2017, he became the youngest player to ever score 200 points in a season, a year later he made his Origin debut and helped NSW claim the series over Queensland. 2019 saw Cleary reach new heights as he broke Michael Gordon's club record for most points scored in a match (34 points, four tries and nine goals).
Winning the premiership and being awarded the Clive Churchill medal, cemented Cleary's status as a Penrith legend.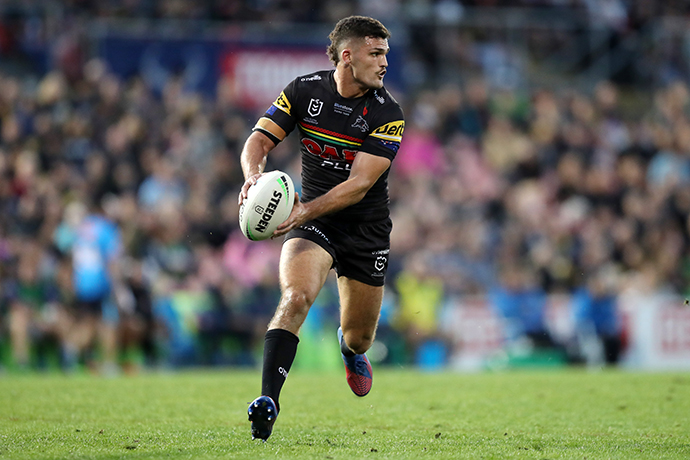 3. Pat Cummins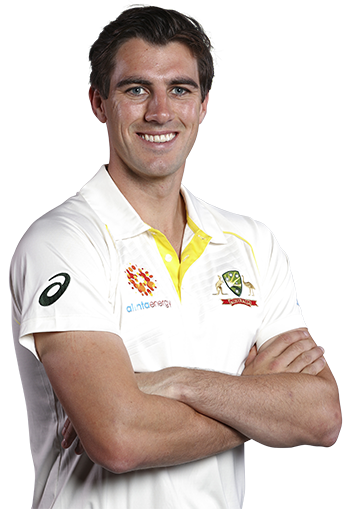 Pat Cummins grew up in Mount Riverview and played first grade cricket for the Penrith Cricket Club.
Cummins' cricket career has been full of the lowest lows and the highest highs. Since his Australian Test debut in 2011, Cummins has sustained multiple injuries, the most severe being the stress fracture in his back.
Despite this major setback, Cummins remained resilient and motivated to return to the pinnacle of Test cricket.
Cummins is currently rated as the number one bowler in the ICC test bowling rankings, he is the first Australian since Glen McGrath to have achieved this ranking.
Being named captain of the Australian National Cricket Team is one of the greatest honours and privileges across all Australian sport.
4. Arlene Blencowe
Arlene Blencowe is currently competing in the Women's Featherweight division of the Bellator MMA, she not only holds the number one ranking in the Featherweight division but is also the first Australian female fighter in the promotion's history.
Recently, Blencowe went blow-for-blow with Bellator Women's Featherweight Champion Cris Cyborg, unfortunately she lost by unanimous decision.
However, Blencowe continued her nine-year record of never being knocked-out in her pro MMA career. The mother of two also holds the record for the quickest knock out in Bellator history, 22 seconds against Amanda Bell in 2019. She re-signed with Bellator last week.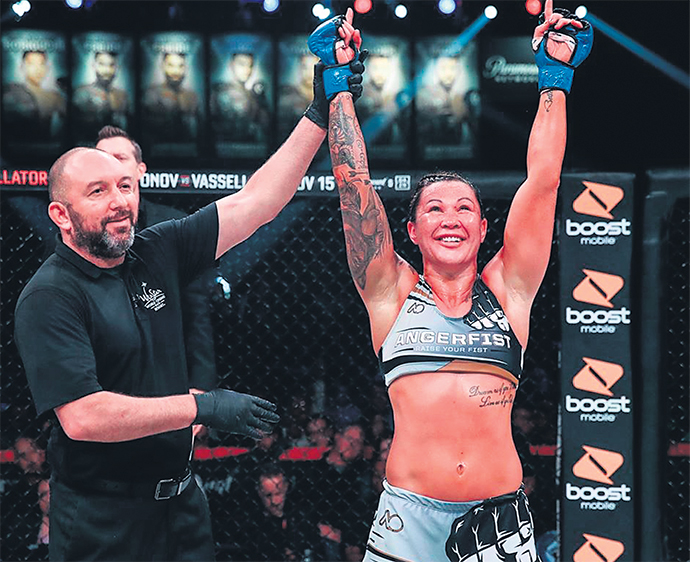 5. Tai 'Bam Bam' Tuivasa
Raised in Mt Druitt and currently residing in the Penrith area, Tai Tuivasa predominately played rugby league growing up and was signed by the Sydney Roosters in 2010 before he made the change to MMA in 2012.
Since joining the Ultimate Fighting Championship (UFC) in 2016, Tuivasa has made a massive splash in the Heavyweight division.
Out of his 17 pro MMA fights, "Bam Bam" has won 14, and 13 of them have been through KO/TKO.
In 2019, Tuivasa joined fellow fighter Tyson Pedro in ownership of beer company Drink West. The beer is now partnered with the UFC and has welcomed Penrith Panthers superstar Nathan Cleary to the ownership group.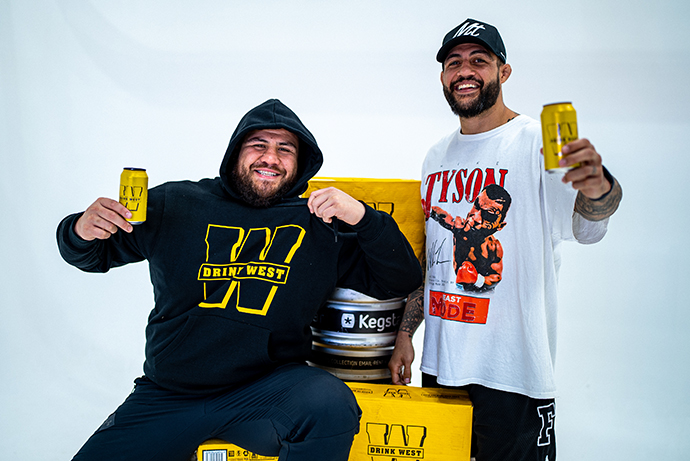 6. Erik Horrie
Erik Horrie was left a paraplegic after he was involved in a car accident when he was 21. Since then, Horrie has gone on to do great things as an athlete.
In 2009, he made his debut for the Australian Men's Wheelchair Basketball Team and won Gold at the 2009 Oceania Championships.
Two years later, Horrie switched to Para-rowing. Coming into the sport Horrie's goal was to leave Para-rowing in better shape than it was when he started. Horrie's Para-rowing career is unprecedented.
In 2013, 2014, 2015, 2017 and 2018 he won Gold at the World Rowing Championships. He has also competed in the London 2012, Rio 2016 and Tokyo 2020 Paralympic Games where he has won a Silver medal in each.
7. Josh Green
NBA player Josh Green spent two years playing for the Penrith Panthers Basketball Team, in that time Green's former coach at Penrith Curtis Sardi said he always had a high opinion of Green.
"I thought he was one of the best players in the country back then… he just did some things that nobody expected," Sardi said.
Green and his family moved to the States were he would spend a year at the collegiate level playing for the Arizona Wildcats, before being drafted by the Dallas Mavericks in 2020.
Green also represented Australia last year at the Olympic Games in Tokyo, where he played a crucial role in helping the Australian Olympic Basketball Team to secure their first ever Bronze medal.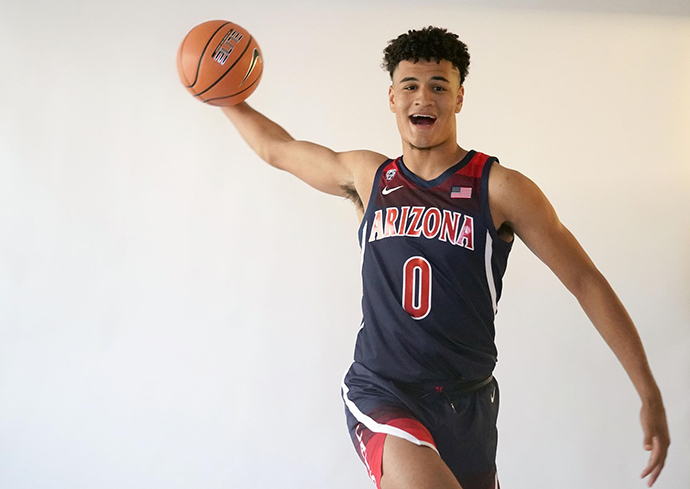 8. Paige Hadley
Paige Hadley has been proudly representing the Penrith community on the netball court for quite some time now.
She has played for the NSW Swifts since 2012, and has been a part of the side's two most recent premierships (2019 and 2021). 2013 proved to be a standout year for the St Clair Netball junior, as she was named Australian 21/U Player of the Year after the team won a Silver medal at the World Youth Championship.
The Penrith local has also been selected to the Australian Diamonds squad on various occasions, she was also a part of the 2015 Diamonds team that won the Netball World Cup and has proven to be a role model and source of inspiration for aspiring netballers from western Sydney.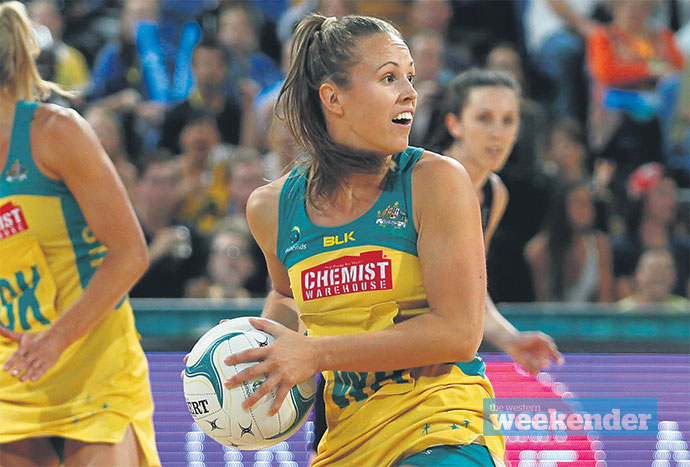 9. Madison Ashby
The Weekender first interviewed Ashby when she was 13-years-old and had just been selected in the Australian national U20s Rugby Sevens side.
In 2016, Ashby represented Australia in three different sports (OzTag, Touch Football and Rugby Sevens).
Ashby is now dedicated to her Rugby Sevens career, having made her debut for the national squad in Glendale, USA, in October 2019. Since then, Ashby has been named in just about every Australian Women's squad in the World Rugby Seven Series
The now 21-year-old has also represented Australia at the Commonwealth Games and at the Tokyo Olympic Games.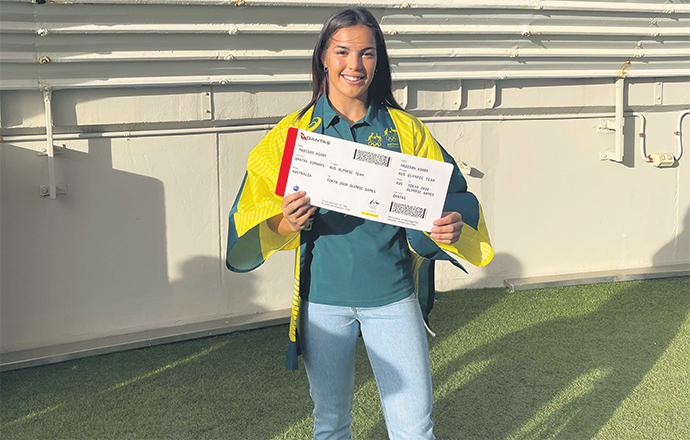 10. Isaah Yeo
Isaah Yeo might be born and raised in Dubbo, but he has been living in Penrith since 2013. In the same year, Yeo was a part of the Panthers NYC premiership-winning side, and would go on to play first grade a year later.
2021 was a great year for the Penrith co-captain – he was again selected for the NSW Blues, he led Penrith to their third premiership, and was named Lock of the Year for the second season in a row.