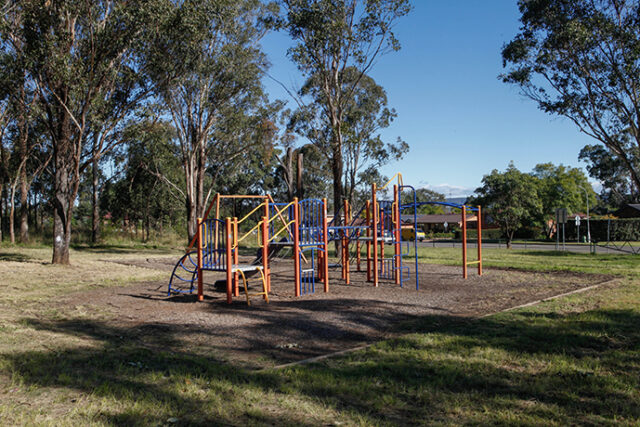 Kids of all ages and abilities will be able to have a lot more fun outdoors in Cambridge Gardens by the end of the year.
Penrith City Council is transforming Trinity Drive Reserve with an upgrade to the existing junior play space and a new mixed recreation space.
With the design concepts for both spaces finalised at the end of 2021, a tender was advertised online from April 6, 2022 which closed on May 4, 2022.
At the most recent Council meeting, Councillors moved to accept a tender from a local company with construction set to start in July.
Council documents show that the company Romba Pty Ltd was recommended to be awarded the contract for both portions of the works for a sum of $854,824.00.
Based in Emu Heights, Romba Pty Ltd has previously completed a number of projects for Council including Kingsway West Fields development and Robin Wiles Park.
The documents also stated that funding would be provided by the NSW Government Infrastructure Grant, the NSW Government Everyone Can Play Grant, Council's Sports & Recreation Reserve, and Council's Parks Asset Renewal Program.
The existing junior play space is located adjacent to Wattle Glenn Children's Centre and Rainbow Cottage Children's Centre and the upgrade is designed to accommodate children aged zero to eight years old and their families. A Penrith Council spokesperson said that the final designs for both spaces were developed in consultation with the community which led to some new and innovative features.
"The junior play space upgrade will feature new play equipment including a sensory zone, mound slide, play cubby, double swing with sling seat and toddler seat, shade sails, trees, an accessible pathway, and seating," the spokesperson said.
"Water bubblers and bins will also be installed following community feedback."
Councillor Todd Carney also confirmed during the meeting that the park would include inclusive elements such as disability accessible equipment.
With a need for more recreation spaces in the community, the park is set to be a hot spot for children and teens.
"The new mixed recreation space is being constructed in the reserve adjacent to Cambridge Gardens Public School," the spokesperson said.
"It is designed for young residents aged eight plus and will feature a skate and pump track, parkour features, climbing wall, basket swing, a flying fox, accessible trampoline and spinner, and social spaces."
The works are anticipated to be completed by the end of the year.
In other news, Council has installed new LED floodlighting at eight sportsgrounds across the City, with a further six projects underway or planned to begin this year.
The infrastructure improvements will maximise playable hours and capacity.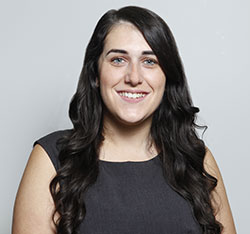 A graduate of Western Sydney University, Emily covers Local, State and Federal politics for the Weekender, as well as crime and general news.