Public and private school teachers will stage a joint strike on June 30 as tensions mount over the teaching crisis in New South Wales schools.
Members of both the NSW Teachers Federation and the Independent Education Union of Australia (IEUA) will rally in Macquarie Street, Sydney, as well as in regional locations across NSW and the ACT.
NSW Teachers Federation President Angelo Gavrielatos said this joint action is a direct result of the "manifest failure" of the NSW Government and Catholic employers to address the teaching crisis in our schools.
"A historic joint meeting between the Federation and the IEUA (NSW/ACT) was held today to determine an appropriate course of action. Both unions have come to the conclusion that the Government has its head in the sand in regards to the teacher crisis," Mr Gavrielatos said.
"Acting on uncompetitive salaries and unsustainable workloads is the only way to stop more teachers leaving and attract the people into the profession we need to fix the shortages.
"We asked the Premier to reconsider his decision to cap the pay of teachers at three per cent when inflation is more than five per cent and rising. Yet, he did nothing."
IEUA NSW/ACT Branch Secretary Mark Northam said: "Catholic diocesan school employers follow the NSW Government's lead on salaries, even though they are not legally bound by NSW Government wages policy."
Mr Gavrielatos said: "Today's budget did nothing to address crippling workloads. Our unions are united in opposition to an inept Government that has failed to address
unacceptable workloads and teacher shortages.
"This has occurred despite the Government's own documents warning of the cause and the consequences of the crisis we now face. Catholic employers have also failed to address this issue, and have predicted a 15 per cent shortfall in their workforce by 2030.
"We have a profession in crisis and a Government that refuses to act. Our children can't put their education on hold and wait for the Premier and his Government to stop ignoring their needs. They need real action now.
"As a result, an unprecedented and historic joint strike by all public and diocesan Catholic school teachers will occur on Thursday, June 30.
"Marching together will be a massive demonstration of unity and commitment – one profession, one voice."
"This is an extraordinary moment," said Mr Northam.
"We are standing shoulder-to-shoulder because fixing the education crisis in NSW demands no less.
"The IEUA's current bargaining for enterprise agreements for teachers and support staff is directly impacted by today's decision by the NSW Government.
"The sharply rising cost of living, lack of real wages growth, ever-increasing workloads and the pandemic have caused crippling staff shortages in Catholic schools – our members are exhausted and burnt out. The profession is at breaking point.
"Staff shortages and sinking salaries mean teachers and support staff in Catholic diocesan schools are really struggling. Teachers are leaving the profession and graduates are not entering it."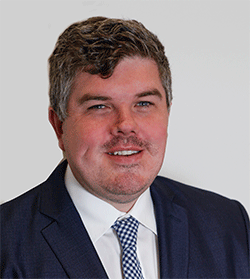 Troy Dodds is the Weekender's Managing Editor and Breaking News Reporter. He has more than 20 years experience as a journalist, working with some of Australia's leading media organisations. In 2023, he was named Editor of the Year at the Mumbrella Publish Awards.