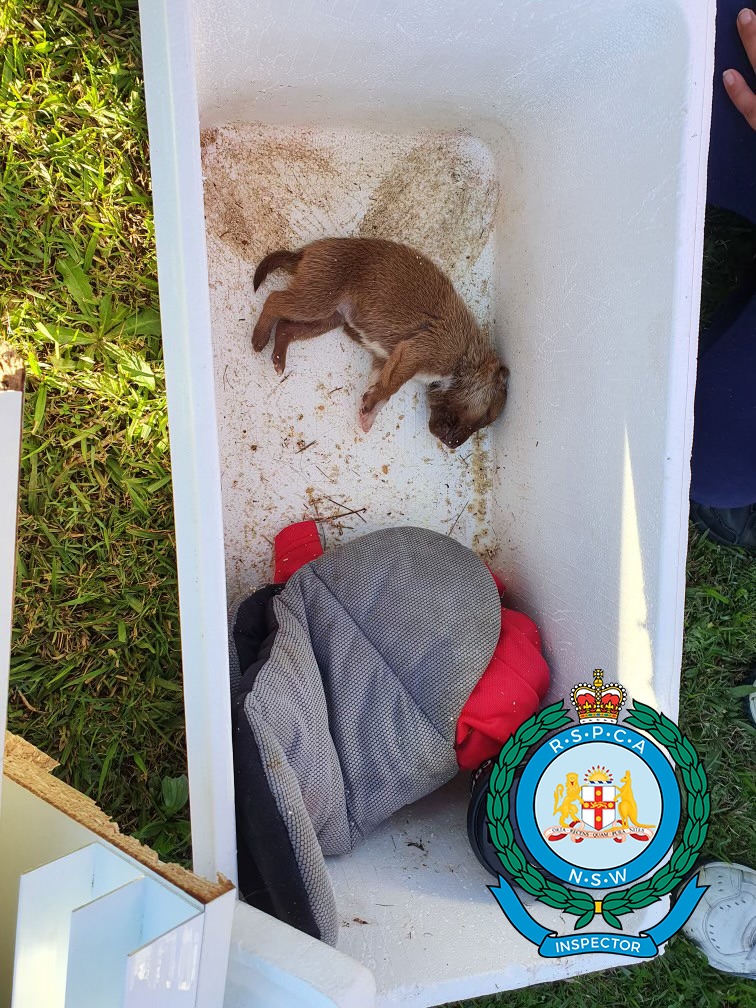 RSPCA inspectors are appealing for urgent public assistance after a 10-day-old puppy was found dumped in an esky on the front lawn of a Colyton property yesterday.
The puppy was reportedly dumped as part of a council clean-up in Carpenter Street.
Inspectors are trying to locate two members of the public who discovered the puppy, between approximately 8.20am-8.50am.
The puppy was transported to RSPCA Yagoona for emergency veterinary treatment. It was approximately eight degrees outside, with a one-degree windchill, when the puppy was found. Neonatal puppies are unable to thermoregulate, and exposure to these harsh weather conditions would have severely impacted the puppy's welfare.
7 News is reporting that despite the best efforts of vets, the puppy had to be put down.
If you or anyone you know match the below description, please contact RSPCA NSW immediately:
· A tall Caucasian male of a strong build, approximately 70-80 years of age, wearing a jacket and hat
· A tanned male of a regular build, accompanied by a yellow Labrador with a harness and coat
The following items were also found inside the Styrofoam esky. If you recognise any of these belongings, please contact RSPCA NSW immediately:
· A red 'Puma' branded t-shirt
· A green children's singlet with a pineapple print
· A padded item that appears to be part of a baby's car seat
Anyone with information is urged to contact RSPCA NSW at 1300 CRUELTY (1300 278 3589) or online via rspcansw.org/reportcruelty.