Nepean Creative and Performing Arts High School alumni, Max Ostler, has taken his talents abroad, earning four yeses on 'America's Got Talent' last week, and wowing audiences around the world.
Max was approached late last year to apply for 'America's Got Talent'. He admits he did have his hesitations.
"I didn't know whether it was real or not, I thought maybe I was being pulled along for the longest scam ever until I was actually there, but I'm so glad that I responded to the email from them asking me to come and audition," he said.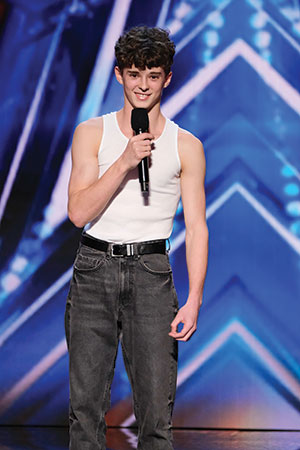 Shortly after, Max flew alone to Los Angeles, armed with his self-choreographed lyrical solo, 'Falling Like The Stars' – a love letter to those who have supported him throughout his journey, which he hoped would connect with the audience, and the judges.
Despite working day and night on the routine with his mentor, Alex Miedzinski, Max found himself riddled with nerves, right up until the music started.
"When I met Terry Crews, I spoke to him right before I went on stage, and he said 'Hey', and my instant response, instead of just saying 'Hi' back, was 'Hi, my name is Max Ostler, I'm 18-years-old and I'm from Sydney, Australia'. It was very scary in the sense that, I'm from Penrith, and I don't get to meet people like them on a regular day," he said.
Max's emotional performance earned a standing ovation, and high praise across the board, resulting in yeses from judges Simon Cowell, Howie Mandel, Heidi Klum and Sofía Vergara.
"I was very scared that someone was going to buzz me mid-performance, and I think if that were to have happened, I would have just changed my name and moved to a different country and never come back," he laughed.
"I had no expectations of getting four yeses, but I'm extremely excited and grateful to have gotten four yeses. It's very rewarding, because all of the hard work and everything had finally paid off."
Once Max was off stage, Simon Cowell referred to him as "the Harry Styles of dance" – high praise for the 18-year-old.
"I didn't actually know that they'd said that until my episode actually aired," he said.
"I can't believe that, that's an incredible honour to be compared to someone as cool as Harry Styles. I'm extremely grateful for that connection to have even been drawn between us."
Though the judge's cuts are yet to be made, this definitely won't be the last we see of Max, with him vowing to continue working hard on his abilities.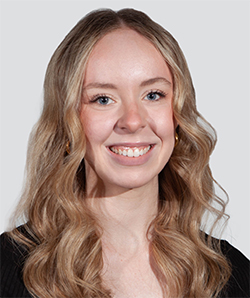 Cassidy Pearce is a news and entertainment journalist with The Western Weekender. A graduate of the University of Technology Sydney, she has previously worked with Good Morning Macarthur and joined the Weekender in 2022.