Commuters should have more places to park with a change coming to how Penrith and St Marys train station car parks operate.
The multi-level parking facilities are set to be converted to Opal Park and Ride car parks.
Run by Transport NSW, the Park and Ride system provides up to 18 hours free parking each day for those who are travelling on public transport.
It will essentially stop those who aren't actually travelling from using the car parks.
State Member for Penrith Stuart Ayres said the installation should be completed within the next year.
"The car parks on the southern side of Penrith station are not State Government run, they are Council but do have some oversight by Transport NSW due to the proximity to the train station," Mr Ayres said.
"The multi-deck on the northern side will move to an Opal Park and Ride, so people who use an Opal card or the train system will park for free but those using the car park and taking away spots for commuters will end up paying."
To qualify for free parking, drivers must complete a trip on public transport by tapping on and tapping off using an accepted Opal card and then simply tap out with the same card as you exit the car park within 18 hours of entering.
You can also use a contactless credit card or debit card to travel on public transport but will need to set up and link a vehicle and card details with a Transport Connect account.
Once it is set up, there is no need to tap out when leaving the car park as it will use numberplate identification and all parking activity will be available to view online.
As more people return to work, Mr Ayres said the future change will free-up more spaces for those travelling.
"This has been less of an issue in the last couple of years with COVID but as you start to get back to fully operating transport those car parks will fill back out pretty quickly," he said.
"The car parks are provided as commuter car parks and are not for people to park and walk through the train stations to work in Penrith all day, so this will help with that."
If you are not using public transport or you have exceeded the 18-hour free parking window, you will be charged $30 as a weekday flat rate and a $10 flat rate for weekends and public holidays.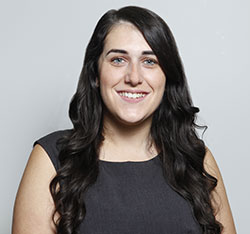 A graduate of Western Sydney University, Emily covers Local, State and Federal politics for the Weekender, as well as crime and general news.