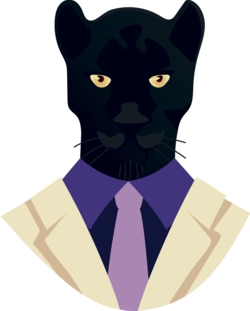 All in a name
You may have noticed Izack Tago's name being pronounced differently during Channel Nine's broadcast of the Knights v Panthers match on Sunday.
Usually this is a result of a player requesting the correct or traditional pronunciation of his name be used. But not in the case of Tago, who is more than happy for the 'Aussie' version of his name to be used in commentary.
Nobody at Panthers or in the Tago camp know why or how Nine suddenly decided to use the traditional Pacifica pronunciation of his surname on Sunday. Bizarre.
Sliding doors for assistant coach
Cameron Ciraldo is edging towards signing with the Wests Tigers on a long-term deal as head coach, but he knows it's a pivotal moment in his life and career.
It won't be talked about publicly, but there's definitely an unwritten plan at Penrith for Ciraldo to replace Ivan Cleary when he eventually decides to hang up the clipboard and potentially move into another role at the club. Cleary doesn't see himself still coaching beyond the next five or six years and has made that point to many people privately. But it's a big call to ask Ciraldo to hang on for that long when an opportunity is knocking now.
I'm told the Tigers are feeling increasingly confident that they've got their man.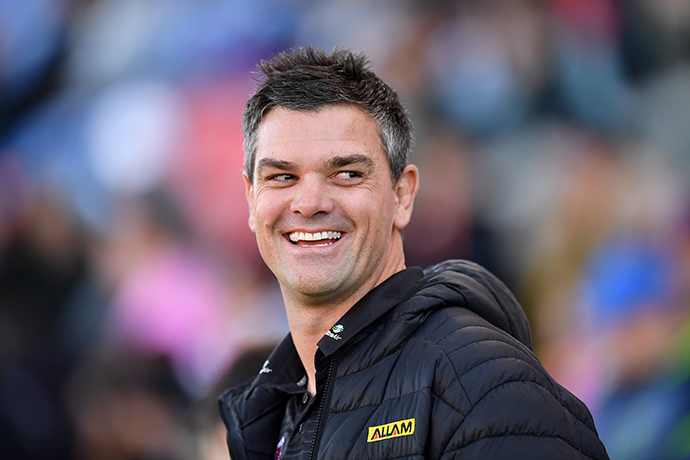 Cleary in ICU
Penrith's incredible run during the representative period has been made even more challenging with coach Ivan Cleary missing training sessions and games due to ongoing issues with his knee. Things got so serious last week that Cleary ended up in ICU with blood clots.
He's on the mend but it's a testament to the system at Penrith that the team hasn't been majorly disrupted by the ongoing issue.
Brothers in arms
Taylan May recently re-signed with Penrith, and I can reveal the club is also very keen on his brother Terrell, who is currently at the Roosters, where he made his NRL debut this season.
I'm told the Panthers have tabled the 22-year-old an offer for the 2023 and 2024 seasons. There was some talk he'd already re-signed with the Chooks but no official announcement has been made.
Spotted
Panthers Chairman Peter Graham supporting the leagues club by digging into a salmon at Kelly's on Monday.
No rest for talented Panthers
Penrith may have the weekend off next week, along with the rest of the competition, but almost everyone in the squad will be playing representative football.
If things go as expected only Dylan Edwards, Mitch Kenny and Jaeman Salmon won't be getting a run next weekend.
Spotted
Students from Patrician Brothers College on an excursion to the Panthers Rugby League Academy on Tuesday, where they got to watch the NRL squad train.
Path to success
A number of players from Penrith's SG Ball, Harold Matthews Cup and Tarsha Gale Cup teams are taking part in the NSW Police Force Youth Command Sporting Industry Association program.
It's all about the PCYC, the police and players working with youth to try to reduce crime and steer people in a positive direction. Six Penrith players are involved in the program.
Day tragedy struck
Tuesday will mark 30 years to the day since Ben Alexander was killed in a car accident at Colyton, aged just 20.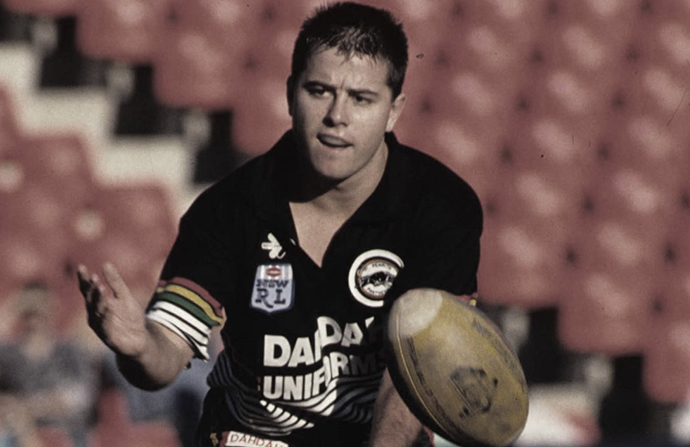 It's an event that tore the Panthers apart less than a year after the club won its inaugural Premiership and would set off a chain reaction that would impact the club for years.
Both Greg Alexander and Mark Geyer reflect on Ben in their respective appearances on the Weekender's 'On The Record' podcast. Search 'Western Weekender' on your podcast app.