Three local gymnastics superstars will travel to Alabama next week to represent Australia at the upcoming The World Games.
Held every four years, The World Games are an international multi-sport event comprising sports and sporting disciplines that are not contested in the Olympic Games.
This year's competition will run from July 7 to July 17 in the southern American city of Birmingham, Alabama.
Kachan School of Tumbling and Performance (KSTP) will send three athletes after they were selected by Gymnastics Australia to represent their country in Tumbling and Double Mini Trampoline.
21-year-old Glenmore Park local Ethan McGuinness and 17-year-old Breanah Cauchi from Londonderry will compete for a medal in Tumbling, while 22-year-old Llandilo resident Cheyanna Robinson will contest Double Mini Trampoline.
KSTP Club Manager and Co-owner Rebecca Kachan explained the rigorous selection process for her athletes.
"To gain selection, two trials were held in conjunction with the NSW State Championships, with athletes vying for one of the three sports," she said.
"From our club we had six athletes competing for selection – two in each event. No other club in Australia had hopefuls in all three categories except for KSTP.
"Never in our wildest dreams would we expect that all the spots would be booked by our athletes, so to say that we were shocked is an understatement."
Joining the talented trio overseas will be KSTP head coach Dima Kachan, who has been named Australia's Tumbling and Double Mini Trampoline coach for the Games.
"This is the first year we are even eligible to attend this event and, to our knowledge, the first time Australia has qualified for Tumbling," Ms Kachan said.
"So, to have four members from our little family-run club attending this prestigious event is something we are very proud of."
While KSTP's athletes will be pumped up and prepared to produce the performance of their lives, all eyes will be on the experienced Ethan McGuinness who is a real chance for a medal.
In late May, McGuinness won Australia's first World Cup gold medal and also broke the world record for difficulty in the sport of Tumbling.
To celebrate the KSTP's momentous achievement and to support the team on their costly journey to the US, the school is inviting all locals to their World Games Community Fundraiser this Saturday, July 2 from 2pm.
"We are so proud and we really want to give the athletes and their coach the send-off they deserve," Ms Kachan said.
"From 2pm-4pm we'll be hosting community market stalls and games for children and then from 4pm, it will be official proceedings, including a display from our athletes."
Saturday's fundraiser will be held at the KSTP Gym at Windsor District Baptist Church.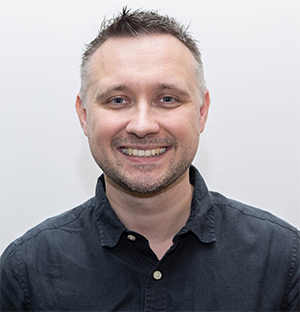 Nathan Taylor is the Weekender's Deputy Editor and Senior Sports Writer. He also compiles the weekly Chatter on the Box TV column. Nathan is an award-winning journalist, who has worked at the Weekender for a decade.