While the height of the COVID-19 pandemic is seemingly over, the common cold and influenza are hitting people hard.
Making a severe comeback this winter, a local doctor has shared his advice on staying healthy this cold and flu season.
Dr Muhammad Navaid Ahmed from Caddens Medical Centre said flu season is common but there are factors which make this year more intense.
"Each year the influenza virus can change with the weather conditions but this year we have many people who have had COVID, which affects their immune system, so immunity in the community is lower than normal," he said.
"With everyone trying to protect themselves from COVID-19 with immunisations the flu vaccine has also been neglected, so now the flu virus has room to make a comeback and establish itself as a dominant virus."
With viruses spreading around the community, Dr Ahmed encourages people to remember hygiene practices used during the times of the pandemic.
"Wearing a mask and avoiding crowded places is a main way you can prevent yourself from getting sick and washing hands with warm, soapy water for 10 to 15 seconds is the single most evidence-based approach for infection control," he said.
"Washing your hands after coughing or sneezing, so you don't touch your face, and disinfecting surfaces like door knobs, keyboards and telephones where droplets can land on is so important."
Emphasising the importance of getting a flu shot, Dr Ahmed said there are other things to keep in mind to avoid getting sick.
"People spend more time together inside during winter and have heating on which can dry the lining of the nose up which can make you more susceptible to the cold and flu," he said.
"Vitamin C and Vitamin E can help but you can get it from foods like oranges, walnuts, and broccoli… vegetables of different colours and yoghurt can all help you get the nutrients you need to boost your immune system."
If you do fall victim to a virus, there is no real cure but rather remedies to treat the symptoms.
"If you have been exposed vitamins, Panadol, cold and flu remedies, lots of rest, fluids and keeping warm and dry can all help you feel better sooner," he said.
"There are medications for the flu such as Tamiflu but you need to start it within the first 24 to 48 hours and it is more appropriate for higher risk patients."
Dr Ahmed said there should be relief as the weather warms up, with the peak of the flu season just around the corner.
"Flu season should peak in July then wean off and hopefully by September or October we will go back to baseline levels," he said.
"Until then try not to be complacent because cold and flu affects workplaces, social lives, medical bills and adds a huge burden on the health service."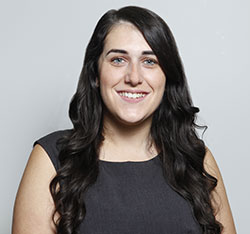 A graduate of Western Sydney University, Emily covers Local, State and Federal politics for the Weekender, as well as crime and general news.