Construction of the $12 million City Park could now be delayed eight weeks after a pricing error meant a crucial process has to be repeated.
During the Penrith City Council Ordinary Meeting on March 28, 2022 the contract for landscape construction for the 7,000sqm park for the amount of over $8.8 million was awarded to Regal Innovations Pty Ltd.
But Regal Innovations Pty Ltd has now advised Council that it had made a significant error in its price submission which resulted in an increased cost that Council could not accept under Local Government procurement legislation.
At a Council meeting last week a report was introduced that recommended Council reject all tenders and readvertise the tender seeking new submissions for the green space on the corner of Henry Street and Station Street, Penrith.
Councillor Bernard Bratusa moved and supported the recommendation telling the Weekender that he believed it was the best option given the circumstances.
"City Park is planned to be a signature destination for the entire community to enjoy, and a facility everyone can be proud of," Cr Bratusa said.
"Hence when the successful tenderer advised an error had occurred in their submission, Council Officers quite rightly recommended rejecting the tenders and calling for a new tender. In dealing with important projects, such as City Park, it is imperative the investment delivers best value for the Community, and I applaud Council Officers for their professionalism and diligence."
The Council document also stated that additional factors added to the recommendation.
"In addition, road works providing enhanced opportunities for High Street commercial premises adjacent to the City Park site will also be included as a new scope item," the document said.
"Concurrently, utilities related costs were being negotiated directly with the utility service providers Sydney Water and Endeavour Energy. There is still negotiation ongoing with Sydney Water, but it is now evident that these costs will be higher than initially allocated within the project budget."
A Council spokesperson said that the new round for tenders for the project, which was set to be complete early next year, will be open until the end of the month.
"Tenders will close on Tuesday, June 28, and they will be reported to Council at the Ordinary Meeting on Monday, July 25 to award the tender," the spokesperson said.
"During this period, work will continue on-site with the demolition and remediation contractor performing utility relocation in preparation for the commencement of construction."
The report stated the new tender would be readvertised immediately following the meeting to minimise any delays to approximately eight weeks.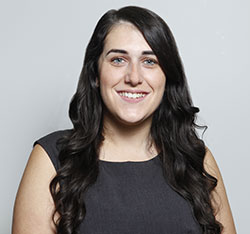 A graduate of Western Sydney University, Emily covers Local, State and Federal politics for the Weekender, as well as crime and general news.