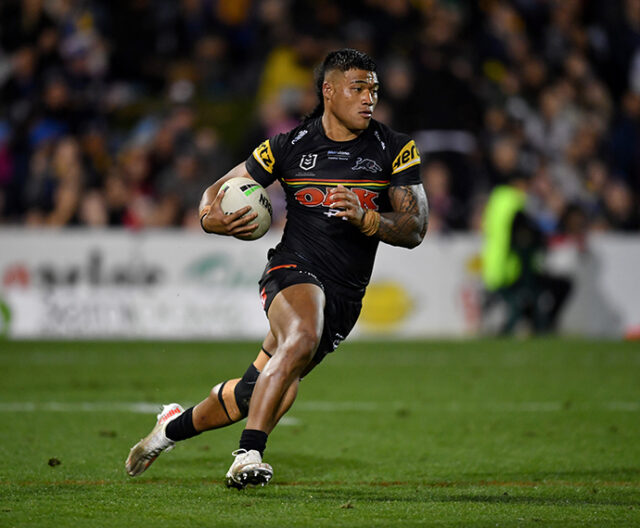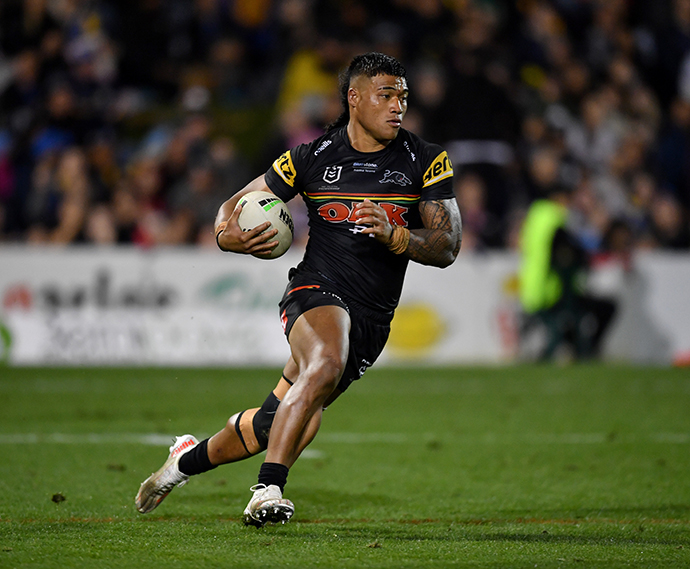 After 50 days on the sideline rehabbing a serious knee injury, everyone's favourite Panther, Brian To'o, was back to his brilliant best last Friday night – that's despite his side losing their first game on home soil since July 2019.
While the 23-year-old winger thankfully got through the game unscathed – running for an impressive 266 metres – he wasn't entirely happy with how the result panned out in his comeback game from an MCL injury.
With Penrith looking virtually unstoppable over the first eight rounds of the competition, it was Parramatta – of all teams – to spoil their hometown party with a 22-20 win at BlueBet Stadium.
Speaking with the Weekender, on Tuesday afternoon, To'o admitted seeing Penrith's undefeated run come to an end at the hands of the Eels was a tough pill to swallow.
"Especially on my return as well, I kind of felt like I killed the buzz," he said.
"It was really disappointing, it was a hard loss, but you're not going to win every game. We just have to take that one on the chin and worry about next week's game and go from there."
While the NSW Blues star has had lengthy stints on the sideline in the past, he said this one was particularly tough considering it happened just as Penrith's Premiership defence got going.
"It was definitely different being on the sideline for the first few months, especially early on in the year as well," To'o said.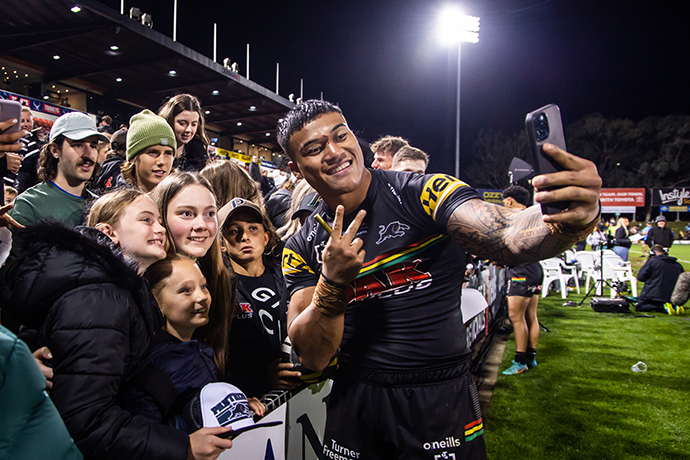 "It kind of sucked watching the boys because you really want to get out there and play but obviously I had to look after my knee."
To'o said he leaned on his loving fiancée Moesha for support.
"I reflect off my partner, she's always keeping me on my toes and making sure I stay positive through the good times and bad times," he said.
"She's my reason for staying solid throughout rehab and stuff like that."
While To'o's return was celebrated throughout the club and fan base, it meant fellow winger Charlie Staines had to make way for the St Marys junior to slot back into the 17.
With To'o's initial replacement in Taylan May performing so well and leading the Panthers in tries scored, it resulted in the 'Forbes Ferrari' without a spot in first grade.
"Leading into my comeback game, I wasn't really sure how I was going to fit back in. Everyone was asking me if I was playing left side or right side, I just told them, 'I'm not even sure if I'll be in the team'," To'o said.
"The 'Ferrari' (Staines) was killing it while I was away and I wish all three of us could play together, but it comes down to whatever the coach decides is best for the team."
With May and centre Izack Tago lighting up Penrith's left edge on a weekly basis, To'o now finds himself next to Origin hopeful Stephen Crichton on the right side.
"It was definitely something different playing on the right, but I actually prefer it because May and Tago are obviously still young and killing it together," To'o said.
"They've played their junior years together and are a great combo. As for myself and Critta, we've played alongside each other before too and have had success."
Penrith will look to shake off the disappointment of last week's loss when they travel to Suncorp Stadium for this weekend's NRL Magic Round. It will be the first time the defending Premiers have played at The Cauldron since last year's Grand Final victory over South Sydney.
To'o said he's eager to take on competition leaders Melbourne this Saturday night, in what's being billed as a battle between the game's two Premiership favourites.
"I reckon the Storm have been killing it. They have been the top tier team for many years now and coming into Magic Round it should be a good game," he said.
"I'm really looking forward to this week's game. I can't wait to take on the Storm."
To'o will be aiming for another strong performance this weekend, especially considering State of Origin selection is just around the corner.
"God-willing I hope I get chosen for the Blues team. If I get picked, I'll be 100 per cent ready to go," To'o said.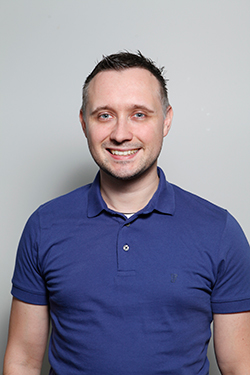 Nathan Taylor is the Weekender's Deputy Editor and Senior Sports Writer. He also compiles the weekly Chatter on the Box TV column. Nathan is an award-winning journalist, who has worked at the Weekender for a decade.