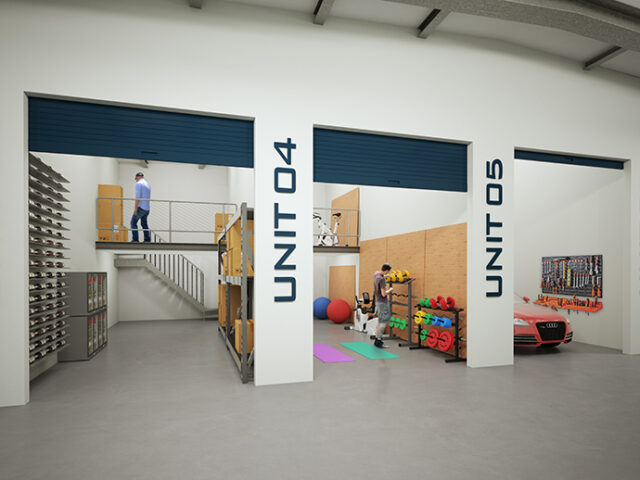 The self-storage industry is experiencing an unprecedented building boom fuelled by a growth in apartment living.
Combined with escalating property prices, the demand for self- storage and mini warehousing is a great investment which will continue for many years to come.
Smart Space storage units and mini-warehouses are located in a modern, state-of-the art facility that has been designed with your comfort, convenience and security in mind. With an entry point price of $145,000, it provides a great opportunity to invest in commercial real estate with minimal outlay.
With many small and online businesses operating from home, Smart Space provides an affordable storage and mini-warehouse solution. This secure facility is the ideal space solution for tradespeople, business and homeowners to store tools, archived files, stock, furniture and personal items. Smart Space is also appealing to hobby enthusiasts or anyone wishing to securely store their boat, water-sport equipment, caravan or extra vehicles.
Key investment benefits:
Affordable purchase price
Net rental returns of approximately 7% with high capital growth
Low outgoings compared to residential property
Low maintenance with minimal upkeep
High demand with low vacancy rates
Construction is well underway with completion due in July 2022. For further information, please contact Yal Kaya on 0421 664 666 or Nicole Zammit 0410 600 488.