It is unlikely that One Nation's candidate for Lindsay will speak to the media ahead of the upcoming Federal Election.
When George Maxwell Tregaskis-Jago, more commonly known as Max Jago, was announced as a candidate at the ballot draw for Lindsay, the Weekender reached out to One Nation to organise an interview with him.
A One Nation spokesperson said it was unlikely that the candidate, who is listed as living in Tasmania, would want to be involved with an article.
He also doesn't have a profile on One Nation's website.
The spokesperson did confirm that Mr Jago has been involved in a court case where he was fined $1500, and a conviction was recorded for using a tracking device that had a listening function to hear a private conversation, but that the case is currently being appealed.
One Nation is contesting every House of Representatives seat in Australia for the first time.
The Weekender will continue to try to contact Mr Jago for an interview.
He has also been offered the opportunity to participate in a 'In Their Own Words' feature to be published on May 20, where candidates are given the opportunity to outline their message to local voters on election eve.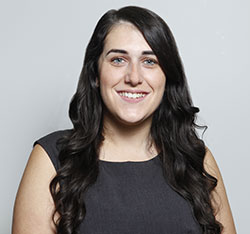 A graduate of Western Sydney University, Emily covers Local, State and Federal politics for the Weekender, as well as crime and general news.