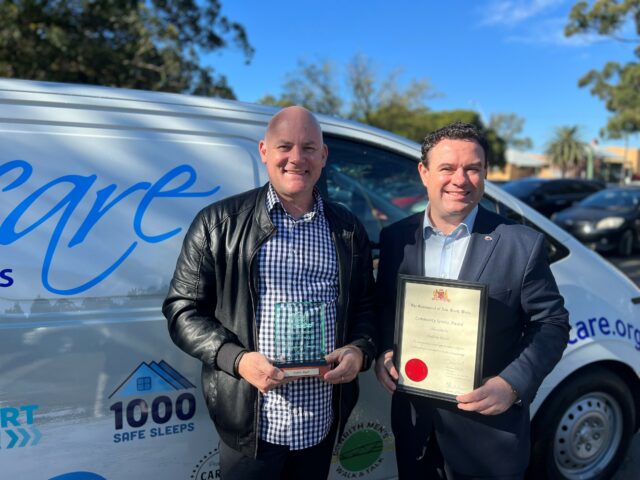 WestCare's Andrew Paech has been honoured for his contribution to the Penrith community.
Penrith MP Stuart Ayres presented Mr Paech with a Community Service Award last week.
Mr Paech leads and supports many groups and initiatives within the greater Penrith area including Westcare, the Penrith Men's Walk and Talk, Steps of Hope and the Domestic Violence Interagency.
He plays a pivotal role in linking with local support services and a wide range of supply organisations and brings together essential items to the most vulnerable across our community in their time of need.
"Andrew has a heart of gold, his generosity and compassion know no bounds and he goes about his work humbly," Mr Ayres said.
"With his contagious can do attitude, Andrew knuckles down and gets on with the job to connect and support our community.
"With just two of these awards available for the Penrith electorate each year, it was my absolute honour to make this presentation to Andrew.
"The Community Service Award is a way for the NSW Government to acknowledge inspirational locals for their achievements and selfless service across our community."