Labor has promised some $300 million worth of western Sydney infrastructure – including funding it says will accelerate construction works on Dunheved Road.
Labor Candidate for Lindsay Trevor Ross joined Shadow Infrastructure Minister Catherine King and Shadow Communications Minister Michelle Rowland to make the announcement in Riverstone today.
Labor's commitment includes bringing forward funding to accelerate construction works on Dunheved Road.
There's also $50 million for planning and preparatory works for the Castlereagh Connection, $37 million for Richmond Road planning and $75 million to commence initial construction of Bandon Road in the North West Growth Corridor.
"Ahead of the 2019 election, the Liberals promised they would fix Dunheved Road, but we're still waiting for construction to start. That's why Labor will bring forward the funding to get the project underway as soon as possible," Mr Ross said.
"In recent times, we have also seen a striking reminder of the need to take flood and other extreme weather events into account in our planning for infrastructure, and this is what our commitment to the Castlereagh Connection will do."
The Coalition would argue that it has delivered on its Dunheved Road commitment. The funding has been made available as promised and the project is now in Penrith City Council's hands to deliver.
Both Labor and the Liberal Party announced funding for Dunheved Road during the 2019 election campaign, but neither party committed to a timeline at the time.
Currently, construction is due to begin in 2023 with a detailed design phase currently underway. It's not known how Labor would bring the project timeline forward.
Western Sydney Leadership Dialogue Chairman Christopher Brown said Labor's packed was a congestion-buster.
"We cannot underestimate the importance of providing adequate roads infrastructure and evacuation access for the safety and wellbeing of our residents," Mr Brown said.
"We've been staring at a dotted line in the old Gregorys Street Directory where a Castlereagh Connection should be for over 50 years. I'm delighted that someone is stepping up to deliver this critical infrastructure for the residents of North-West Sydney.
"For too long, residents have been stuck in a go-slow lane with a road network that is not up to scratch, especially around growth areas of Marsden Park and Richmond. This package of road works can both save lives and drive jobs in the region.
"While we've fully supported the work of State Minister Stuart Ayres to raise the Warragamba dam wall, we've long realised the floodplain regions of the Nepean require a three pronged approach of dam wall protection, water recycling and a road and bridge evacuation network."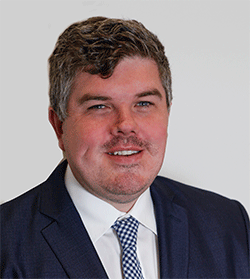 Troy Dodds is the Weekender's Managing Editor and Senior Writer. He has more than 20 years experience as a journalist, working with some of Australia's leading media organisations.