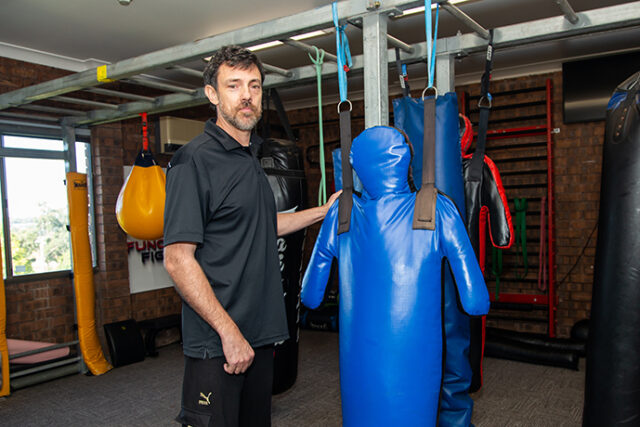 If you had to fight to protect yourself, do you think you would have the skills and confidence to defend yourself?
While most people would never want to imagine being in that situation, Western Combatives is preparing people to face reality and get home safely.
The training facility has recently moved to a new home on the grounds of the Western Sydney University Werrington South campus for an elevated experience.
The centre has different rooms which are set up to mimic settings where someone could need to defend themselves such as a bar, a medical room or a bus or train.
Chief Instructor Jeff Phillips took the Weekender for a tour and said Western Combatives takes a different approach to self-defence.
"We found that the traditional martial arts that people teach don't really cater to where we need to use them, so we wanted to modernise it for contemporary society," Mr Phillips said.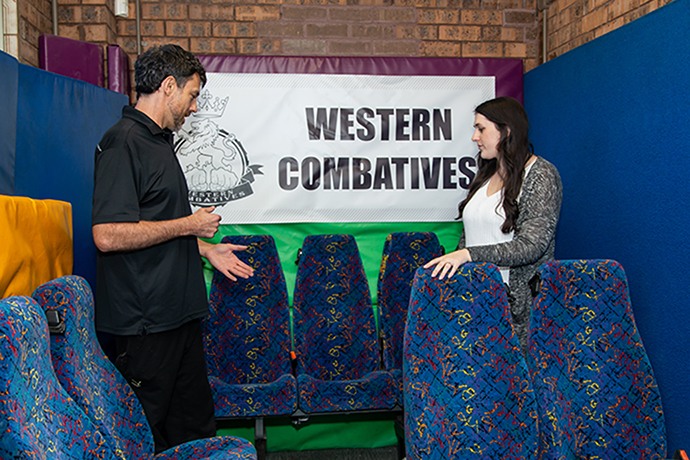 "There is a gap between what you do in a gym to a real environment, and we do teach techniques, but we also just tell people to do what they can to hurt the other person like stomping on their foot, gouging the eyes or hitting them in the groin."
Incorporating a range of skills including kickboxing and boxing, the need for defence skills can apply to different members in the community.
"We do soft skills like verbal de-escalation, reading a room and seeing if we can deal with an agitated person through communication then the physical skills," he said.
"We have taught everyone from police, corrections officers, teachers, to real estate agents, couriers, hospitality workers and healthcare staff which I think is the biggest industry in need of protection."
Mr Phillips, who is a former school teacher, said the kids' classes which operate during the school terms are also very popular.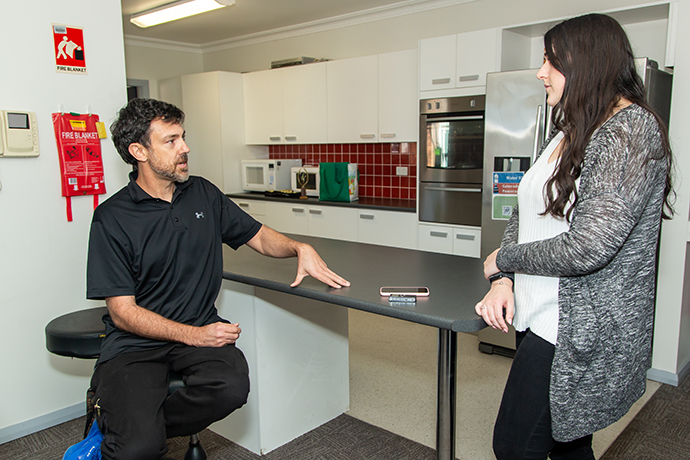 "We teach the core physical skills then teach them how to talk to people and strategies if they think they are in danger," he said.
"We get the kids padded up to spar with each other, but they are all giggling, which is a victory as we are trying to build resilience and confidence."
The facility does adult training all year round and specific six-week women's courses.
"When you are in a scary situation and have lots of adrenaline you often can't think but we don't say override it. We go with it and teach you simple things you can do to get through it," he said.
"People sometimes say our classes look like a drunken pub fight, but I take that as a compliment as we are training to fight in real settings just like that."
Visit www.westerncombatives.com.au.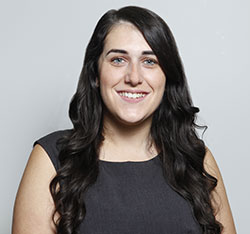 A graduate of Western Sydney University, Emily covers Local, State and Federal politics for the Weekender, as well as crime and general news.