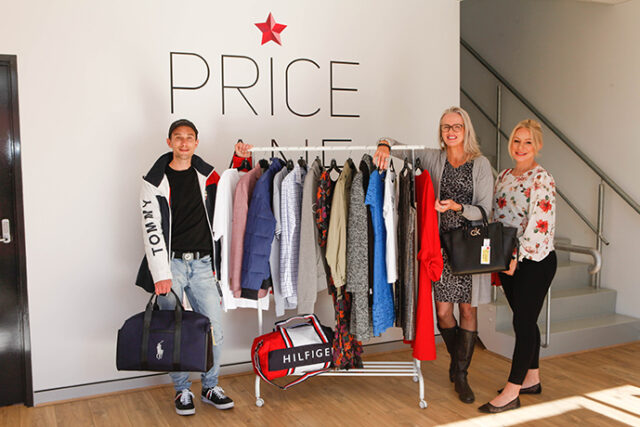 Whether you're looking to build your winter wardrobe, stock up on timeless classics, or save on a quality statement piece, there's no doubt that Price Lane Clearance has you covered.
Locally owned and operated, Price Lane Clearance is a Designer Warehouse Outlet (a wholesaler that is now direct to the public), and NEW to Penrith. Home to all the biggest designer brands in clothing, accessories, homewares and more; where you can save up to 80 per cent OFF sRRP every day.
The business began via online eCommerce Platforms in 2018 predominantly selling homewares, skincare and beauty products, soon expanding their range into clothing.
Via online the response was overwhelmingly positive and was the reason they opened their eCommerce Fulfilment Warehouse and become direct to the public in November 2021.
"When buying clothing online you cannot physically try things on, feel the fabric, see the craftsmanship or experience the thrill of finding something unique," said Co-Founder Dane Jefferson.
"All the biggest brands are under one roof, at competitive pricing every day. We have new stock arriving daily. First in best dressed… literally."
Designer brands stocked at Price Lane Clearance align with the business' moral and ethical standpoints, referring to where and how their products are produced. This awareness is made apparent throughout the business.
"For our business, even on our online platforms, we are environmentally conscious. We're always looking to minimise our footprint," he said.
When it comes to clothing, this goes hand-in-hand with their stance on fast fashion.
"Our customers can purchase inexpensive, quality pieces that will last more than one season," he said.
"What we really focus on is that connection with our customers. We want people to step outside of the box, see themselves in a different light, and celebrate the uniqueness that is you. You are a star and our job when you come in store is to ignite that spark within you."
Customers can sign up to their new Star Loyalty program that offers one star for every $1 spent. 100 Stars you receive a $5 voucher to spend in store.
Price Lane Clearance is open Wednesday to Sunday, 10am to 4pm every week.
It is located at Building B / 1 Salmon Close, Cranebrook.