With the Penrith Panthers set to unleash an NRLW team in the coming years, Cambridge Park Cranebrook Junior Rugby League Club is doing its bit in growing the female game in the local area.
This season the famous club, which was founded in 1968, is running out two female Blues Tag, also known as League Tag, teams in the NSWRL competition.
Cambridge Park Cranebrook, along with the Windsor Wolves, are the only two clubs in the Penrith District to field female Blues Tag teams this season, proving the pair are paving the way for more female players to join the great game of rugby league in the near future.
Similar to the popular non-contact sport of OzTag, Blues Tag is an inclusive-style of rugby league open to players of all backgrounds and abilities, with a focus on improving the players' fundamental skills – catching, passing and in-game communication.
Cambridge Park Cranebrook is fielding two Blues Tag sides in 2022 – an U11 Girls team and U15 Girls team.
"Our club was founded in 1968 and we've never had a women's team in our club ever until now," Cambridge Park Cranebrook Vice President, Nicole Brennan told the Weekender.
"Penrith Juniors approached us earlier this year and asked if we could do League Tag teams. So, we found an experienced OzTag coach in Gary Enese, secured a sponsor in The Beauty Squad, and began recruiting players."
Brennan said initially half a dozen girls put their hand up to play before more and more started trickling in. Eventually the club had enough to field two teams and quite possibly a third if registrations weren't cut off.
The two teams kicked off their seasons earlier this month – at the spiritual birthplace of rugby league in Australia, Birchgrove Oval – with Cambridge Park Cranebrook's U11's side enjoying a big win on debut.
Brennan said it was a special moment seeing the two teams make history.
"When we arrived at the field, it was so good. We could see everyone in their Cambridge Park gear representing our proud club," she said.
"To be able to watch that as Vice President was amazing because we know it's never been done before."
Since the club's debut games on May 1, Cambridge Park Cranebrook have been inundated with enquires from parents about getting their child involved in Blues Tag. While it's too late to join the revolution this season, Brennan is hoping the Penrith District can field more teams next year.
"We're hoping, going forward, we can gain more and more teams, so we can continue to promote women in league in our area," she said.
"I'm also hoping other local junior clubs jump on board as well. If we can have more teams in the area to play, that would be even better."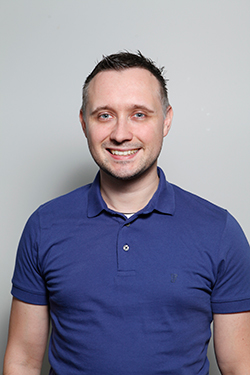 Nathan Taylor is the Weekender's Deputy Editor and Senior Sports Writer. He also compiles the weekly Chatter on the Box TV column. Nathan is an award-winning journalist, who has worked at the Weekender for a decade.