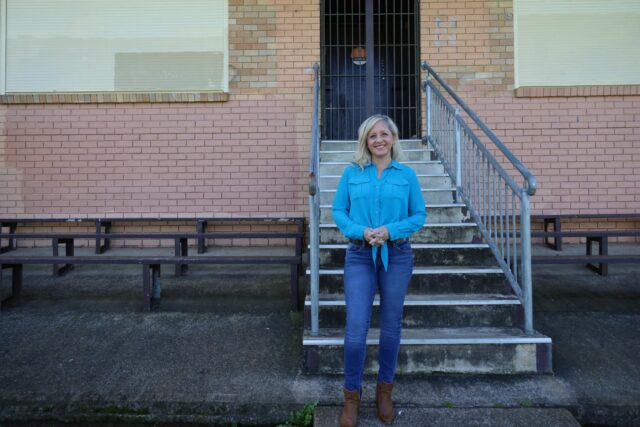 The Coalition will upgrade Bill Ball Oval at St Marys if it wins the election next weekend.
Federal Member for Lindsay Melissa McIntosh made the announcement this afternoon, committing $1.64 million towards an upgrade.
The upgrades include a new amenities building with two change rooms with showers, accessible toilets, an additional public toilet, officials change room and showers, canteen, storage and a first aid area. A new car park will also be built.
But there is some confusion over the announcement – with a similar announcement also made today by Penrith City Council and the State Government.
Melissa McIntosh's campaign says it answered a Council request for its funding commitment. The Weekender is attempting to clarify if Council's announcement today includes money committed by the Federal Coalition, however it would appear its announcement was not dependent on next week's election result.
More than 12,000 cricket and football players use the Bill Ball Oval including from the Penrith Junior Cricket Association, Penrith Cricket Club and Nepean Football Club.
"Sport is at the heart of our community and not only will this funding increase access to the Oval, it will also help cater for the growing number of Australians playing sport, including girls and women," Ms McIntosh said.
"This upgrade will help to break down barriers to participation for our children, officials and community members who seek to play and cheer on our great local sporting clubs.
"The funding will also assist with a new car park, which will alleviate local traffic and make it easier for players and supporters to access the Oval."
The new amenities building will cost $1.8 million, with $1.64 million being committed to by a reelected Morrison Government, and $160,000 as part of the NSW Government's ICC T20 legacy fund.