Federal Labor Candidate Trevor Ross and Londonderry MP Prue Car are pushing for more support to allow young people with disabilities to live their fullest lives.
The Labor Party members visited the construction site of Youngcare's first NSW specialist disability accommodation in Jordan Springs on Tuesday.
Operating for 15 years in Queensland, Youngcare CEO Greg Johnson told the Weekender that the not-for-profit organisation has a strong mission.
"A lot of our residents are in wheelchairs and require 24/7 care, so we build homes that, on the outside, look like any other but inside they are specially purpose built for their needs," he said.
"This stops them from being in residential care, nursing homes or inappropriate public housing. It is not a facility or institution but their home."
Mr Johnson said the site in Jordan Springs will have two homes that will allow for six residents.
"Each house will have three bedrooms, three bathrooms with features like hoists and there are also rooms for carers to stay," he said.
"The residents are able to live there through their NDIS plans if they are eligible and we will be engaging with carers and potential residents once we progress with the building work a little bit more."
Receiving once off funding that is being used on the project, Youngcare does not have future financial support from the NSW Government. Ms Car said the model is a vital addition that should be further explored by government.
"Everyone deserves to live in a home they can be proud of where they live and be comfortable, so what Youngcare is doing here in Jordan Springs is fabulous," she said.
"The residents will be in a beautiful and welcoming community right in the centre of town where they can easily access amenities, so it will be a welcome addition."
If elected as the Federal Member at the May 21 election, Mr Ross said he looks forward to helping support its operations where he can.
"The policies that Anthony Albanese has been releasing lately have been around aged care, childcare and Medicare because we care and this fits in with all of those," he said.
"The other side we are dealing with is nursing and this will help free up space in nursing homes, so we are really behind it."
The project is estimated to be completed by the end of the year.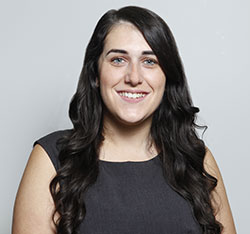 A graduate of Western Sydney University, Emily covers Local, State and Federal politics for the Weekender, as well as crime and general news.