Penrith and Parramatta both probably played their worst games of the season last weekend.
The difference is the Panthers still got the job done, conceding just one try in an 18-4 win over the Titans. The Eels were totally outclassed, thrashed 35-4 by a Cowboys side that had no right to win by that margin.
This is the tale of two football teams from the same part of Sydney on very different trajectories at present.
One has finally figured out the recipe for success. It has become an elite football side, winning on even its worst day and countering the reality all defending Premiers face in the opposition being 'up' when it comes to playing them.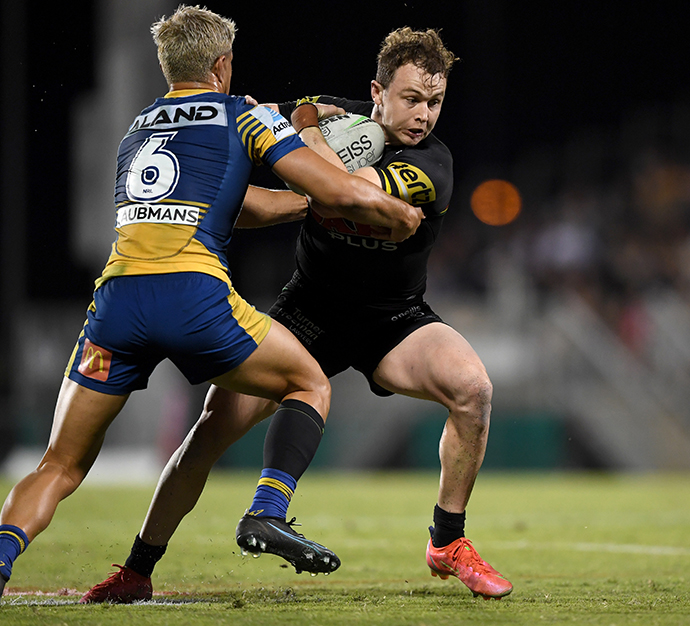 The other is still claiming to have it all worked out yet constantly proves it doesn't. Coach Brad Arthur was almost lost for answers last weekend, apart from all but admitting his side was unprepared.
Arthur has also fallen into an old trap – trying to strengthen one position by weakening another. There is no doubt Dylan Brown, one of the best five-eighths of the opening months of the competition, shouldn't be playing centre regardless of the injury problems at the club. Arthur has seen the light and named Brown back in his customary number six jumper for the clash against the Panthers.
Penrith go into Friday night's game against Parramatta on the back of eight straight wins and an undefeated run at BlueBet Stadium that stretches all the way back to the middle of 2019. Home ground advantages can be blown out of proportion a lot of the time but it's no fluke that Penrith has made BlueBet a fortress and it is a major factor in this battle of the west.
Another major factor is the increased rivalry this game now attracts following last year's Finals match, won by the Panthers in the most thrilling of circumstances. It was a low-scoring, brutal encounter that will be remembered as one of the great Finals games of all-time. No doubt the Eels are still seething over the defeat, and will see this game as a little bit of an opportunity to get one back over their neighbours.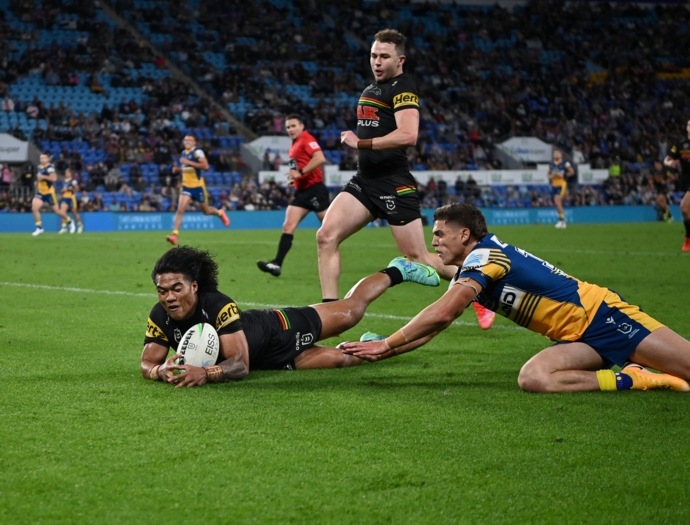 The mission doesn't get any easier for the Eels with the Panthers likely to welcome back Moses Leota and Brian To'o from injury, making them full strength for this one – a position every coach in the NRL dreams to be in.
Leota will likely play reduced minutes from the bench while To'o, also named on the extended bench, will come in for either Taylan May or Charlie Staines – coach Cleary keeping that one close to his chest.
As much as the scoreline looked terrible for the Eels against the Cowboys, there were still plenty of positives. In fact Arthur's side was unlucky not to have been in the contest more, particularly with an 84 per cent completion rate and 51 per cent of possession. Things just didn't stick when they needed to.
Penrith cannot take the Eels lightly – let's not forget they beat the Storm only a few weeks ago – and I suspect they won't. I've got little doubt Cleary's men had one eye on this battle of the west when they went into last Friday's match against the Titans and produced a lacklustre performance with way too many errors and missed tackles.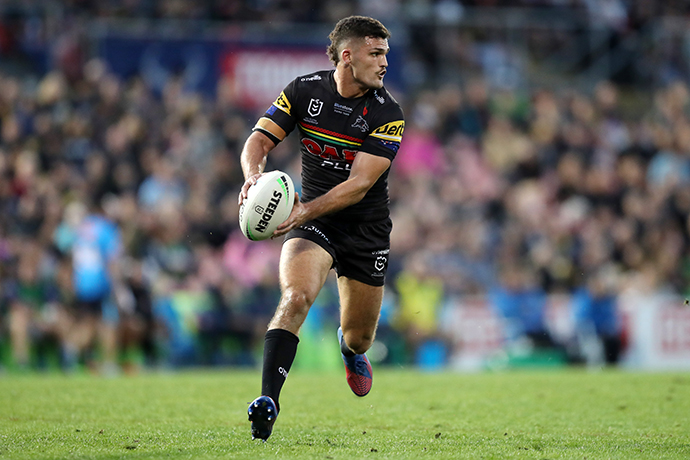 I can't see this being a blow-out. There's plenty on the line and both sides will turn up to play. Penrith's home record and clean injury sheet gets them the win.
Tip: Panthers by 12.
Penrith and Parramatta play at a sold-out BlueBet Stadium on Friday, May 6 at 7.55pm.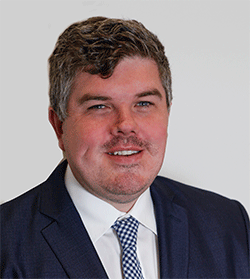 Troy Dodds is the Weekender's Managing Editor and Senior Writer. He has more than 20 years experience as a journalist, working with some of Australia's leading media organisations.