Two people have been charged after breaking and entering to steal in Glenmore Park.
About 12.45am on Saturday, April 30, security was alerted to movement on an external camera at a property under construction on Floribunda Avenue, Glenmore Park.
Security monitored but nothing transpired until the movement camera was activated again about 2.10am, from inside the construction site.
Police with the dog unit located a 26-year-old Woodford woman at the site who allegedly said she was using the toilet.
When informed she was sighted on CCTV, it is alleged the woman admitted she was there to steal property.
The woman was arrested and stolen items from the site were allegedly located in her bag.
Police also located a 30-year-old Penrith man who allegedly admitted he was there to pick up the woman.
He was also arrested, and they were both charged.
The man and woman will appear in Penrith Local Court on Thursday, June 9.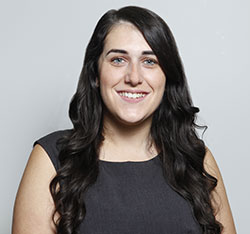 A graduate of Western Sydney University, Emily covers Local, State and Federal politics for the Weekender, as well as crime and general news.