Red Cross Lifeblood is encouraging locals to give the Nepean Blood Donor Centre a visit to donate plasma to help cancer patients.
13-year-old Josh Miller, who thanked donors in Penrith last week, is a patient who required more than 1000 blood donations to fight Acute Lymphoblastic Leukaemia.
Diagnosed at just nine-years-old, Josh's mum Kerryn Johnson said blood donations from the community got him through.
"Josh spent over a year in hospital and needed a lot of blood products to get through chemo and a bone marrow transplant," she said.
"He was at a high risk of his Leukaemia coming back and was having donations almost daily, so it was great we were able to meet some of the donors in person."
Plasma donations are a specialised type of blood donation that takes around 30 minutes, and sees the donor's red cells and platelets returned to the body.
Ms Johnson said her son will most likely requite a medication made from plasma for the rest of his life as he is now missing some immune factors in his blood.
More than 31,000 blood donations are needed in Australia every week.
To donate, call 13 14 95 or visit www.donateblood.com.au.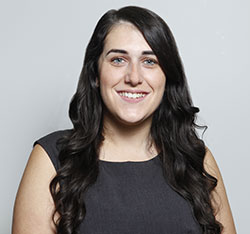 A graduate of Western Sydney University, Emily covers Local, State and Federal politics for the Weekender, as well as crime and general news.