A new Australian study is aiming to crack the genetic code of Parkinson's Disease and needs locals to help.
People who have the neurological condition are invited to take part in the study to assist in changing the future of diagnosis and treatment.
Researchers at the QIMR Berghofer Medical Research Institute, with funding from the Shake It Up Australia Foundation and The Michael J. Fox Foundation, are undertaking ground-breaking research to identify genetic factors that influence the risk of developing the disease.
Lead researcher from QIMR Berghofer, Professor Nick Martin said the Australian Parkinson's Genetics Study (APGS), will contribute towards the largest study of Parkinson's genetics ever undertaken, the Global Parkinson's Genetics Program.
"Medical breakthroughs often require years of dedicated research and tend to rely strongly on the availability of accurate, real-patient data," Professor Martin said.
"The APGS has the potential to do this if we have the participants. It's easy to participate from the comfort of your own home, and only requires around 20 minutes of your time through the donation of a saliva sample and completion of a questionnaire."
Leonay resident Jean-Noel Nicolas is one of the 100,000 Australians living with Parkinson's disease who will be taking part in the study. Diagnosed at just 42-years-old, Mr Nicolas has been dealing with the disease for the last 16 years.
"I had a bit of a tremor and went to see a neurologist, who through a process of elimination concluded that I had PD before referring me to the movement disorder clinic at Westmead Hospital in 2006 where it all started," Mr Nicolas said.
"Mine is early onset and is gaining ground gradually with cognitive symptoms starting in the past five years, which led to me having to stop working."
As his condition progresses, Mr Nicolas continues to search for treatments that will aid his everyday life and encourages anyone living with Parkinson's to take part in the study.
"Different trials and medications led me to getting the Duodopa pump which puts the medication straight into my intestines and has helped a lot even though I am getting worse," he said.
"The more we understand what is happening it can reduce anxiety and help us deal with it. Having retired, I now have the time to listen to my body."
To sign up or for more information, visit https://www.qimrberghofer.edu.au/apgs/.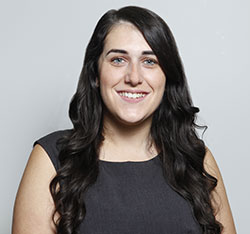 A graduate of Western Sydney University, Emily covers Local, State and Federal politics for the Weekender, as well as crime and general news.