Residents in Emu Plains and Leonay will have their gas restored in stages until Sunday evening following an outage yesterday afternoon that impacted approximately 1,200 customers.
A fault to the gas mains that is still being investigated is being repaired by Jemena Gas Network.
Approximately 70 industrial and commercial customers along the Great Western Highway have been returned to supply with the focus now on residential customers.
A statement from the company said that Jemena apologies to customers who have been impacted and thanked them for their patience at this challenging time.
"To ensure we restore gas supply to our customers as quickly, and safely, as possible we have mobilised additional field resources to the Emu Plains area to support our restoration effort," the statement said.
"We have established a restoration plan which involves:
– Ensuring the safety of the gas network, while purging the network of remaining gas.
– Undertaking repair-work and reintroducing gas to the network.
– Attending individual properties to "relight" each property's gas appliances.
Due to inclement weather conditions, and the scale of this outage, we anticipate progressively restoring customer's gas supply over the next 24-48 hours. We expect to have gas restored for all of our customers by Sunday evening, April 3."
Throughout this time Jemena crew will continue to door knock individual houses to relight gas appliances.
If unable to meet residents, a card will be left with further instructions.
For gas emergencies customers should contact 131 909.
For more updates on the outage, visit https://jemena.com.au/outages-and-faults/gas.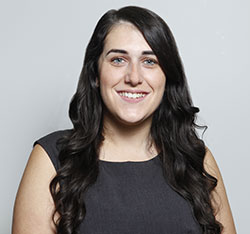 A graduate of Western Sydney University, Emily covers Local, State and Federal politics for the Weekender, as well as crime and general news.