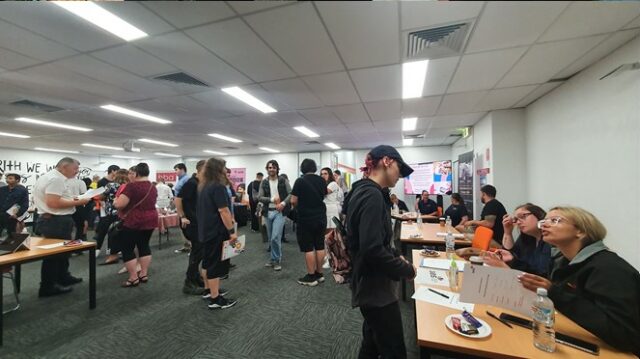 Young Nepean, Blue Mountains and Hawkesbury residents can find their next job opportunity at a career carnival on Tuesday, April 5.
Local transition to work employment services provider Youth Employment Services (YES) will be hosting the event at the NK Centre at 450 High Street, Penrith from 10am to 2pm.
YES is a division of Schools Industry Partnership and has been in operation for over 30 years.
The event will give youth an opportunity to meet with employers, training organisations, and supportive community services in a wholistic approach to engaging youth into employment.
There will be over 30 exhibitors set to introduce themselves and welcome keen job seeking youth to ask questions and learn more about their organisations.
"There is a massive jobs boom in western Sydney right now. You just about can't step foot outside your front door without tripping over an employer looking for workers," Schools Industry Partnership CEO, Ian Palmer said.
"Youth Employment Services is our free service supporting school leavers and young people up to 24 years of age, transition to work, apprenticeships, traineeships or further studies."
On the day activities include:
• Real casual and comfortable employer interviews with real jobs available on the day.
• Registered training organisation advice for those looking at undertaking further studies.
• Professional & tailored industry advice, resume reviews and career mapping.
The career carnival event is free to attend, with free food and raffle prizes to be won.
To register, contact Caitlin on 0407 055 386 or email [email protected] or simply drop by on the day.