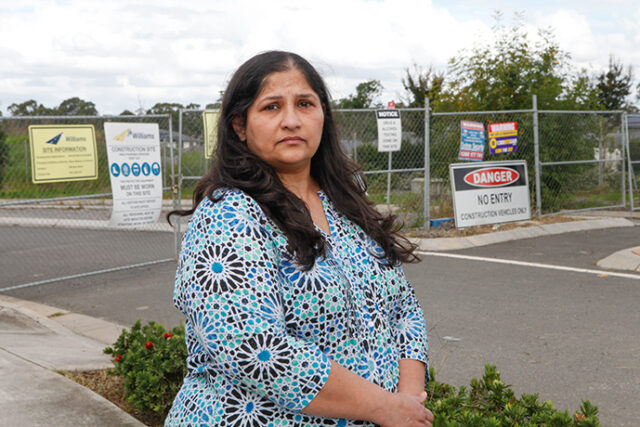 Frustration is growing for Jordan Springs residents after the expected opening date for the connector road to Ropes Crossing was once again pushed back.
A newsletter from Lendlease to residents stated that "terrific progress" had been made on the East West Connector Road and that it was on track to open by the end of 2023, subject to wet weather and relevant authority approvals.
Jordan Springs resident Peter Gaston said the update did not provide confidence as the date had been extended another 12 months on top of existing delays.
"We bought our land in 2017 and we had concerns as our kids still go to school in Ropes Crossing but they said it would be finished in 2019, so we thought we could wait," he said.
"In November last year we got told the second half of 2022 and now, just three months later, it is now the end of 2023. We think something has gone wrong, perhaps with the ground sinking? But Lendlease will never tell the truth.
"We have just had enough."
Manisha Belani said the road is needed not only for convenience, but to provide a much-needed second entry and exit.
"We have to add 15 to 20 minutes to any trip just to get out, not to mention the extra petrol, and I worry if we have an emergency with that travel time," she said.
"Lendlease need to fulfil its promise that was in the proposed plans because the only reason we decided to buy land here was because that road would make it easy."
Residents such as Tim Jones have expressed views that it is part of a greater issue that comes down to lack of care from the developer.
"We are meant to have new roads, parks, shopping centres built and sporting fields but the whole suburb as a whole is below par," he said.
Mr Jones said he may even exit the suburb in the near future.
"We are still completing stuff around our house to finish it off then we are contemplating if we leave," he said.
The Weekender asked Lendlease if there were factors such as subsidence delaying the project and the road's opening, but it did not respond.
"We understand the importance of the East West Connector Road to the community and the connectivity it will provide, and we remain committed to delivering this key infrastructure," a Lendlease spokesperson said in response to our questions.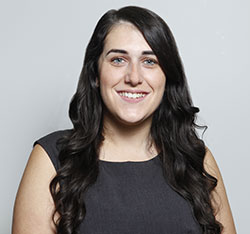 A graduate of Western Sydney University, Emily covers Local, State and Federal politics for the Weekender, as well as crime and general news.