One of the biggest opening days in Penrith District Netball Association (PDNA) history will get underway tomorrow morning at Jamison Park Netball Complex.
Not only will PDNA and its 22 clubs celebrate the return of winter netball after a disruptive 2021 season, but the day also kicks off festivities for the association's 50th anniversary.
After a low-key launch last year, Penrith Netball is pulling out all the stops for this season's opening day and traditional March Past event.
"It's Penrith Netball's 50th year this year, so it's a big celebration for us," PDNA President, Joy Gillett said.
"Not only will our opening day this Saturday feature a big attendance, marching band as well as a few surprise guests, but we've got plenty of other events planned throughout the year too, including a big anniversary dinner at Panthers in October as well as an outdoor movie night at the courts featuring food trucks and entertainment."
After a lite version in 2021, Gillett confirmed Penrith Netball will be bringing back the traditional March Past event, but this time with a very special twist.
"We are having a full March Past again, so all the colours of the clubs will be there. There will be no restrictions on numbers, so we are encouraging all our clubs to dress up and have fun," she said.
"In some exciting news, I can reveal the March Past Trophy will be renamed this year as the Jan Jackson March Past Trophy. Jan was the longest ever serving member on our Executive Committee before she retired last year. We wanted to do something special to honour her."
While the Penrith community is very excited to have local netball back for another year, unfortunately registration numbers have taken a slight hit on previous seasons. Despite two new independent clubs – Renegades and Inferno – joining the fray, player numbers are down 15 per cent.
"Our numbers are down to about 3200, whereas we normally sit around the 4000 mark," Gillett said.
"I think a lot of people were a bit disillusioned after two disruptive years… it's not just juniors or seniors, numbers are down virtually across the board.
"At this stage, we are hoping for a regular, pre-pandemic season. We'll plan week by week as we did before, but I think all the signs are that it should be a better year and we'll get a full season in."
Tomorrow morning's March Past kicks off at approximately 8.30am, with the first games getting underway at 9.30am.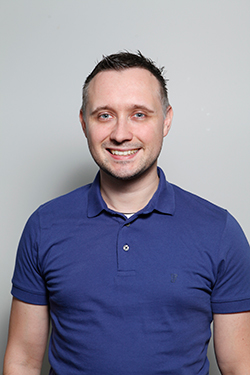 Nathan Taylor is the Weekender's Deputy Editor and Senior Sports Writer. He also compiles the weekly Chatter on the Box TV column. Nathan is an award-winning journalist, who has worked at the Weekender for a decade.