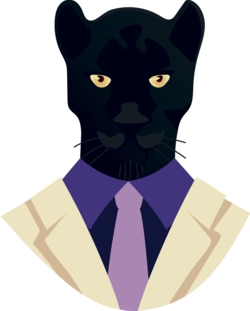 Head honchos love Panthers
Penrith is enjoying unprecedented good relationships with the game's hierarchy at present. Panthers Group CEO Brian Fletcher has a long-standing friendship with ARLC Chairman Peter V'landys, and Andrew Abdo is also showing his love for the Panthers.
Abdo made a strong point of being in Bathurst for Penrith's recent game against Newcastle, attending a function the night before and spending plenty of time with the club's Directors, officials and sponsors at the match.
Next Friday morning, both V'landys and Abdo will head down the M4 for a corporate breakfast being put on by the club for sponsors. Both V'landys and Abdo recognise the importance of Penrith's footprint to the NRL. It's obvious, but something often neglected by head office in the past.
The NRL was also planning on having its season launch in Penrith this year for the first time, but the flood emergency saw it called off.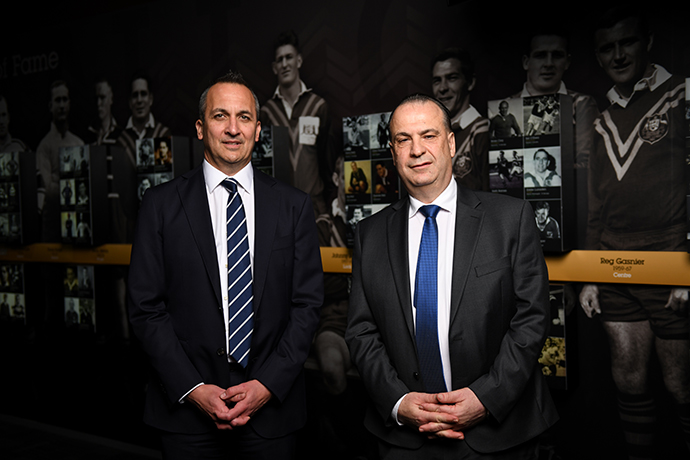 Spotted
Chicken man: Panthers marketing guru Darren Micallef campaigning hard for back-to-back Clubman of the Year awards by picking up stacks of El Jannah for his colleagues last week.
Hearty brekkie: Panthers fullback Dylan Edwards enjoying a game day Good Friday breakfast with his young family at Percy Plunkett ahead of Penrith's game against the Broncos at BlueBet Stadium.
Critter's bargain buys: Stephen Crichton on one of his many visits to JB Hi-Fi, intercepting a good deal.
Magic Panthers
Penrith may give up a home game in 2023 as part of Magic Round. The club has shown little interest in being the 'home' team for Magic Round encounters since the launch of the concept, unwilling to give up a BlueBet Stadium match for the Brisbane extravaganza.
But with the Panthers likely to be homeless for the next two seasons while a new stadium is built in Penrith, I'm hearing the club will consider all opportunities before them in relation to games.
That includes hosting a game in Magic Round, and potentially a second regional game – either at Bathurst or another location.
Death of foundation Panther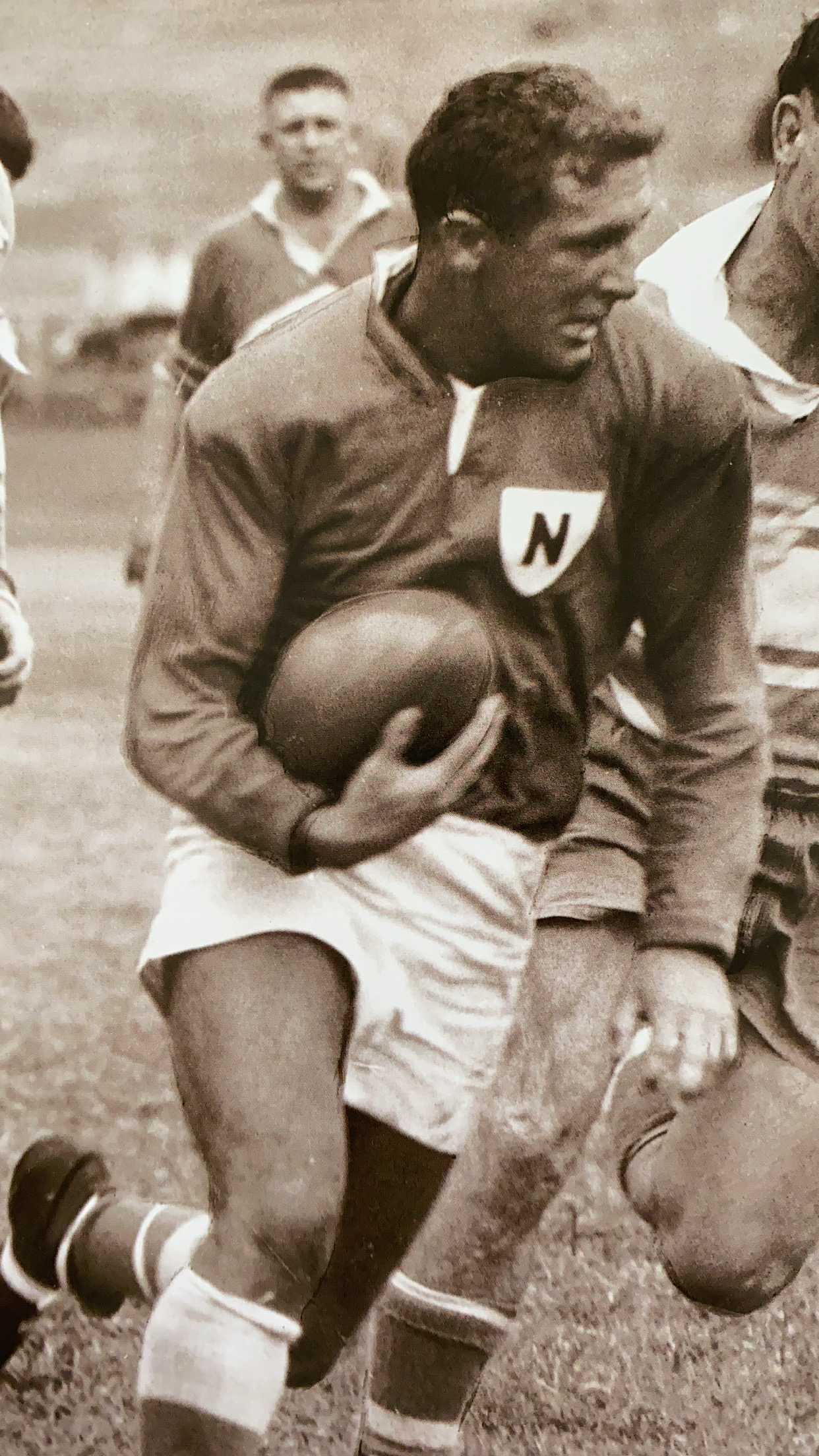 ery sad news last weekend with the passing of the man credited as Panther #1 (not #2, as was originally reported) in Tony Brown.
Brown, who represented Australia in the late 1950s and 1960s, had a strong career at Newtown before transferring to Penrith to play in the NSWRL Second Division competition in 1964. When Penrith entered the first grade competition in 1967,
Brown was handed the captaincy and is therefore considered as the "first Panther". Pictured left is Brown playing for Newtown.
Cleary charged
Nathan Cleary is free to play against Canberra this weekend after a nervous 24 hours following Penrith's win over Brisbane last Friday night.
There was always an expectation Cleary would be charged over the tackle on Billy Walters late in the game but the club was always confident it'd be a light hit. In the end Cleary got charged with a Grade One Dangerous Contact offence, resulting in a fine only.
Paying respect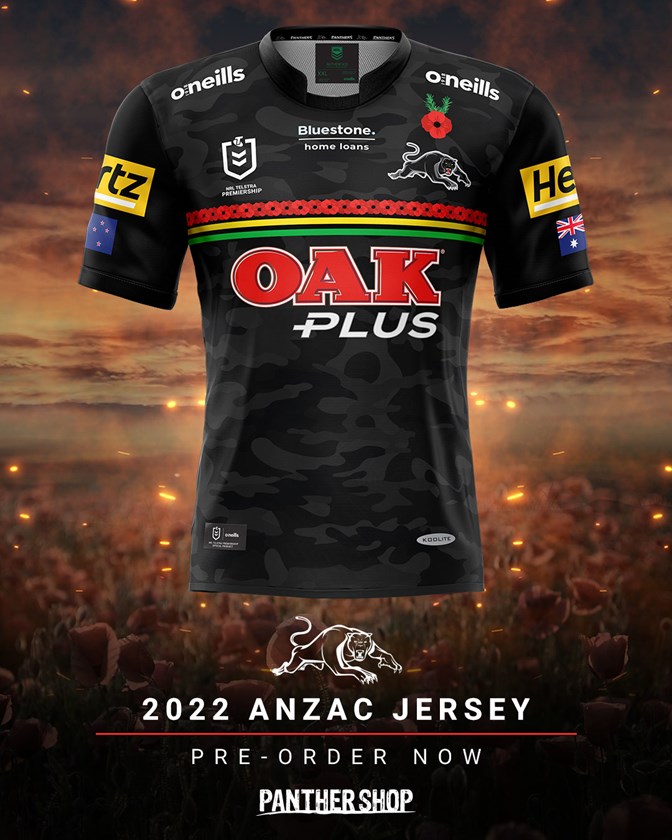 The Panthers will hold a pre-game ANZAC Day ceremony prior to Sunday's game against Canberra.
The Panthers are also wearing a special commemorative jersey. Key elements of the jersey include a traditional poppy and sprig of rosemary above the Panthers club logo, a subtle camouflage design on the black base, and the Australian and New Zealand flags positioned on the left and right sleeves.
Winning ways
The Panthers will be looking for a record 21st consecutive win at BlueBet Stadium on Sunday afternoon. Not since the Manly side of 1970 has a side won 20 games in a row at the one venue, but the Panthers clocked that up last weekend. The Panthers haven't lost in Penrith since Round 19, 2019 – an incredible run.