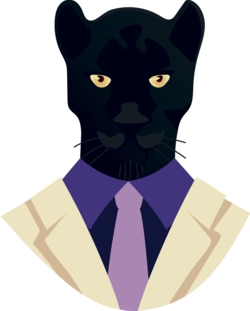 Cleary backs beer
Thank God Nathan Cleary can play footy, because he won't be signing a record contract any time soon.
The champion halfback has joined UFC number three heavyweight Tai Tuivasa and UFC's Tyson Pedro to star in a rendition of the Australian classic 'What About Me' with a surprise star appearance from Shannon Noll.
It's all about promoting Drink West beer, of which Cleary is an investor. Drink West is currently planning to construct a new purpose-built brewery in Penrith.
Prowl grows
Panthers on the Prowl is expanding.
The club has set up the first satellite 'Building Young Men' program in Kiama, capitalising on the success of the program here in Penrith. Former Panthers player Mick Kelly is heavily involved in the program.
Stadium farewell
The club is starting to put the pieces together for an official farewell to Panthers Stadium on Friday, August 26 when Penrith play the Warriors. With the game kicking off at 6pm, it allows for the potential of some festivities after the match.
The team is also likely to wear a heritage jersey for the fixture. While this will be treated as the official goodbye, there's every chance the team will be back in September for a Home Final.
Show some respect
A number of journalists were left frustrated at Penrith's media session at a local swimming centre on Monday.
Some of the players acted like they were on school camp and made it difficult for the reporters to do their job. Every journo there was trying to interview players for positive yarns about themselves and the club.
Backing Royce
A number of NRL legends are supporting Royce Simmons on his fundraising walk from Gooloogong to Sydney next month.
A number of fundraising events will be held along the way, including a Barefoot Bowls day, sportsman's dinner and a golf day. The likes of Brad Fittler, Andrew Farrar, Terry Lamb, Paul Langmack, John Cartwright, Martin Lang, Barry Walker and Steve Carter, among many others, are doing their bit for the fundraiser.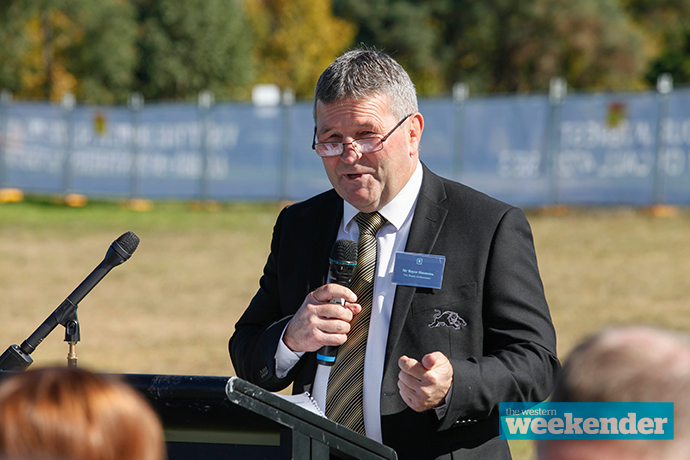 Close to home
New Panthers Chairman Peter Graham will be able to keep a close eye on everything happening at the club. He and his wife Bez are currently living at The Royce.
Unbeaten Panthers
The TAB has opened a market on when Penrith's first loss will come. With the competition favourites unbeaten after the opening five weeks, the Storm is rated the best chance of knocking them off at $4.25 in Round 10. They're $23 to go through the regular season undefeated.
Spotted
Penrith's coaching staff celebrating the birthday of Kevin Kingston's wife Melissa at Astina last Friday night.
Naughty James
It's been revealed that former Panthers five-eighth James Maloney has been stood down after allegedly testing positive to a banned substance in France.
Maloney has been playing with Lezignan in a second tier rugby league competition. He's waiting for a B sample to be returned before any further action is taken.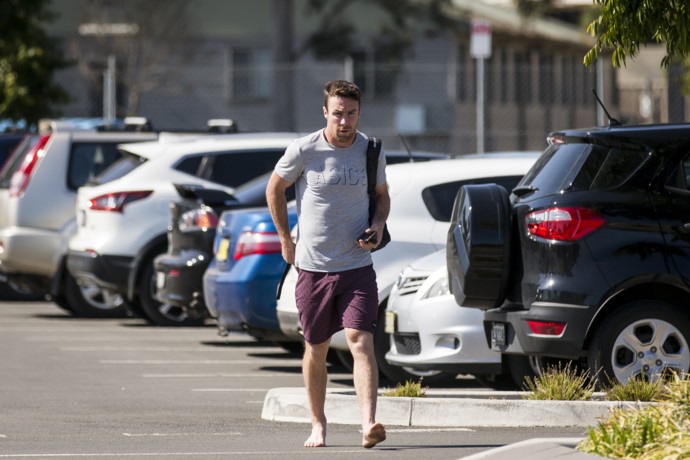 Hungry journos
Good news for reporters putting in the hard yards during matches at BlueBet Stadium. KFC has agreed to keep the media box stocked with delicious food from the Colonel.
We know a few journos in particular who will put their hand up to cover Penrith games more regularly now.
Sad passing
Our thoughts are with the family and friends of Steve Snell, who passed away recently.
Steve is credited as Panther number 82, and played with the club in the early 1970s.
A funeral service is being held in Minchinbury next Tuesday.
VALE. Sincere condolences to the family and friends of Steve Snell – Panther No.82. #pantherpride pic.twitter.com/c6EcdvySDM

— Penrith Panthers 🏆 (@PenrithPanthers) April 7, 2022