If you are usually brave enough to go for a dip in the Nepean River, then you might want to put a hold on your plans for a swim.
Residents are being warned to avoid natural waterways that could be potentially contaminated after the wild weather conditions in recent times.
NSW Environment Protection Authority (EPA) Executive Director Regulatory Operations, Steve Beaman, said heavy rain and flood waters could have washed a variety of contaminants into the river.
"The EPA recommends that water from waterways in flood-impacted areas is not consumed or used for any recreational or agricultural purpose," he said.
"Swimming in waters affected by flood or stormwater can expose swimmers to dangers, and polluted waters can make you sick. The community should be cautious around waterways as chemicals, hazardous materials and other unidentified items may also be present and should not be handled."
Mr Beaman said the EPA is in the process of removing debris from waterways across the state to support the recovery process.
"In some waterways there is significant debris, much of it submerged, creating hazards for swimmers and boat operators," he said.
"This clean-up will take time though, and our immediate priority is keeping everyone safe over the holiday period."
A Penrith City Council spokesperson said while it is usually accepted practice that swimming should generally be avoided within three days of heavy rainfall, the current conditions of the river are not suitable for swimming.
"The water quality of the Nepean River is currently affected by the release of water from the dam, recent rainfall and flood events over the past six weeks, but the water quality is expected to improve over the coming weeks and months," he said.
The boat ramp has now been reopened following the reinstallation of the safety buoys. A diver also inspected the area around the ramps for any damage or obstructions.
If you witness any significant pollution or debris in the water, contact 131 555.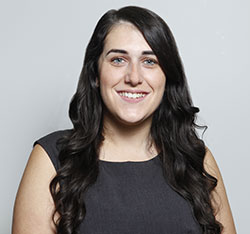 A graduate of Western Sydney University, Emily covers Local, State and Federal politics for the Weekender, as well as crime and general news.