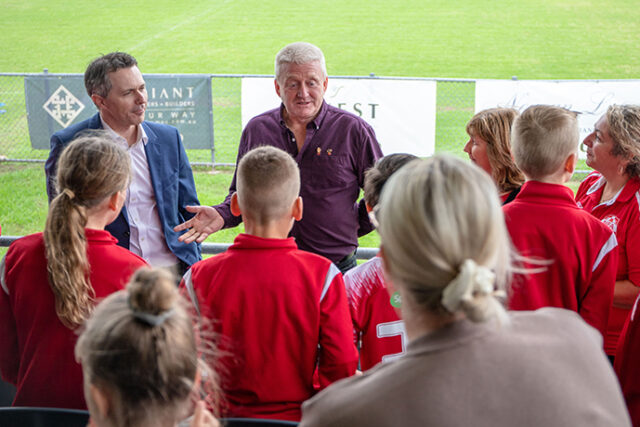 Labor will hand over an $8.5 million cheque to upgrade Cook Park in St Marys if it wins government next month.
Shadow Minister for Regional Services, Territories and Local Government, Jason Clare and Lindsay Labor Candidate Trevor Ross met with Nepean FC players and their parents on Friday to promise the funds if Labor proves successful on May 21.
"If we win the next election, we will build three synthetic pitches here which means if it rains on Friday night, you can still play on Saturday," Mr Clare said.
"The money will also expand the club house and grandstand, provide disabled access, upgrade the car park, add walking tracks and really good outdoor exercise equipment."
With over 150,000 visitations to the park each year and the population of St Marys set to grow by over 40 per cent by 2036, Mr Ross told the Weekender that new facilities are vital.
"As a firefighter for the last 40 years, I know health and fitness is really important as well as working as team, so it is really exciting to make this announcement," Mr Ross said.
"There is a lot of children in this area and adult sport which has been overlooked for a long time, so it is about time St Marys gets facilities that Penrith has already been getting."
Senator Tony Sheldon also attended the announcement as did Penrith City Councillor Robin Cook as the promised money would be in addition to funding that has already been committed by Penrith City Council.
President of Nepean Football Association, Frances Refalo said the work would help with greater plans to improve the association and subsequent 30 clubs.
"We are currently working with Penrith City Council, Football NSW and Football Australia for the Women's World Cup to be a training venue for one of the teams," Ms Refalo said.
"The money is imperative to get it over the mark and we are trying to build a group football area and we have so many plans for improvement so it would be amazing."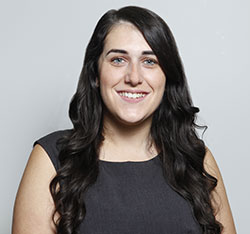 A graduate of Western Sydney University, Emily covers Local, State and Federal politics for the Weekender, as well as crime and general news.