Penrith's long-term future is in very safe hands, with star halfback Nathan Cleary and head coach Ivan Cleary committing to the defending Premiers until the end of 2027.
After a month of "very easy negotiations" between the pair, their management, and the club, the Clearys will remain at the foot of the Mountains for at least the next five seasons.
Ivan was already contracted for the 2023 NRL season but has extended his deal for a further four years, while superstar son and Panthers co-captain Nathan extended his deal for a further three years, having already been committed to the club for the coming two seasons.
"At a Board meeting in February, the Board asked me to start negotiations with Ivan and his management and Nathan and his management to extend their contracts… so I started negotiations in early March and we finished those negotiations at the end of March – they were very easy negotiations," Panthers Group CEO, Brian Fletcher said at Wednesday morning's announcement.
"I must thank Ivan and Nathan, they went into those negotiations with their management with the spirit of knowing that we had a salary cap that we had to abide by and we had a soft cap as well.
"I'd be certain if both gentlemen went on the open market, they'd probably secure bigger salaries than what they've agreed to at Panthers, but they wanted to stay. It was an easy process and if all negotiations were like that, it would be great."
After winning the 2021 Premiership and starting this season undefeated, Wednesday's announcement would've been music to the ears of Panthers supporters far and wide.
Nathan, who was named Clive Churchill Medallist in last year's Grand Final and played 122 first grade games for the club, said Penrith's been his home since he was 14-years-old and he never considered playing anywhere else.
"It only hit me last night that I was actually able to do this and how grateful I was for the club to offer this contract to me," the 24-year-old said.
"It's home for me and it's the only place I wanted to be, so as soon as I found out about the contract extension, I wanted to get it done straight away.
"I'm grateful for the club for what they've done for me – developing me and turning me into the player I am today. I'll always be proud to say I'm a Panthers player and that's 'til the end, really."
Currently the club's longest serving coach, Ivan has been an integral member of the Panthers since first joining the club in 2012 for four seasons, before returning in 2019 to lead the club to back-to-back Grand Finals and a Premiership.
Ivan said rumours of him potentially hanging up the clipboard at the end of his current deal were off the mark, stating the good times far outweigh the bad.
"There's definitely times you wonder why you do it… but the good times are incredible," the 51-year-old admitted.
"One thing about me is, I love sport, I love being involved in teams, and I get to do that every day here. I get to come out and hang with these young guys and you've all seen the way they express themselves and love life… it makes you feel younger."
With Nathan and Ivan's long-term futures now secured, attention will soon turn to Penrith's other off-contract stars including Stephen Crichton, Brian To'o and Liam Martin.
The club knows keeping the band together will be difficult due to salary cap constraints, but they are hoping the players will consider taking pay cuts, much like Nathan has, to remain a consistent force in the NRL for many more years to come.
Ivan said he and Nathan had a "frank conversation" recently about taking less money than what he could get on the open market, to help shore up the club's other off-contract talent.
"We've also had this conversation with other players over the last couple of years about the situation we are in, where we can't keep the team together, so it's not just Nathan," he said.
"That's going to be a conversation we're going to have to keep having. Sometimes you win and sometimes you don't."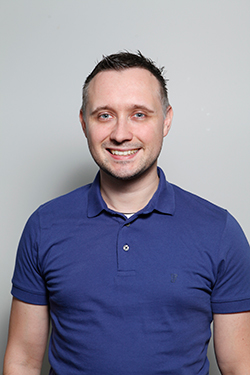 Nathan Taylor is the Weekender's Deputy Editor and Senior Sports Writer. He also compiles the weekly Chatter on the Box TV column. Nathan is an award-winning journalist, who has worked at the Weekender for a decade.