Pieter-Joris Morssink thinks that it's time for "practical and progressive politics" in Lindsay.
The Federal Greens Candidate from Cranebrook is hoping to build on the 1.3 per cent swing to it at the 2019 election.
Mr Morssink was a tradesman before he had a serious motorcycle accident which led him to getting his Master of Teaching and then working with disadvantaged youth.
Previously active in the Labor Party, Mr Morssink discovered the Greens after taking a break from politics.
"I was watching a webinar with Indigenous Senator Lidia Thorpe that was talking about truth telling and I thought about how current politicians are not honest," Mr Morssink said.
"It stoked the passion in me again, so I joined the Nepean Greens which is very grass roots and robust and got involved."
Raising a blended family, Mr Morssink thinks that services to aid everyday life is important.
"I believe in free TAFE and university, along with dental and mental health via Medicare and surviving my accident I know the impacts of physical and emotional trauma firsthand," he said.
"Increasing welfare payments and raising the minimum wage makes sense because when people earn money they go out and boost the economy, so the government benefits in the end."
With climate action a key topic of debate, the Greens have strong policies dealing with the environment.
"We want EV infrastructure for transport because electric vehicles are the way moving forward as we consume our supplies," he said.
"We should also tax oil, gas and coal companies and have fairer shares with the taxation system, so the majority isn't paying a lot of tax and billion-dollar companies pay zero."
Also wanting to establish a Federal ICAC, Mr Morssink said the party wants to ensure the government is accountable for its actions.
"I am trying to advocate and raise awareness for what the Greens stand for. If we can get more numbers, we can drive a wedge between the major parties and reclaim the balance of government," he said.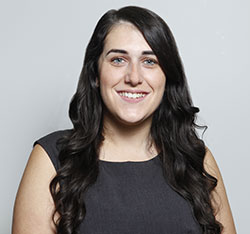 A graduate of Western Sydney University, Emily covers Local, State and Federal politics for the Weekender, as well as crime and general news.