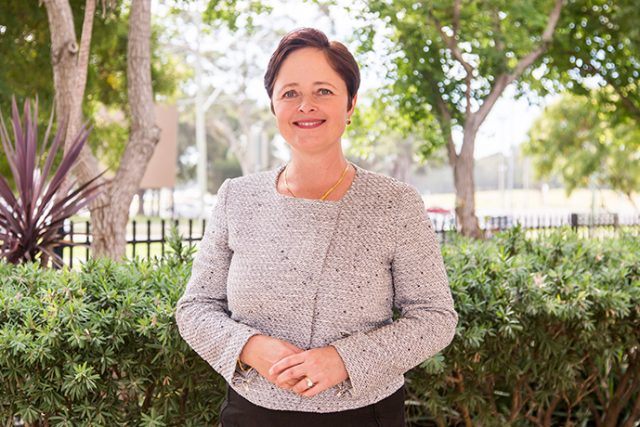 Mulgoa Liberal MP Tanya Davies has attended and spoken at an anti-vax rally in Sydney today as she leads calls for her government's vaccine mandate policy to be dumped.
In a move that puts her at odds with her party and Premier Dominic Perrottet just a year out from the State Election, she says the likes of teachers, police officers and firefighters should be able to return to their jobs even if they aren't vaccinated against COVID-19.
She addressed the rally of a few hundred people in Martin Place, accusing the media of fear-mongering and labelling the current mandates a "segregation approach", according to the Sydney Morning Herald.
"There is no reason anymore for this heavy-handed approach, this segregation approach, this two-tiered society. End it now and let's move on," she told the crowd.
In a statement to the Weekender, Ms Davies said it was time for the government to change its approach.
"The pandemic has changed over these past two years, and the variants are now less severe than the Delta strain," she said.
"Over these two years our community's ability to fight the virus has strengthened. As other countries have ended the vaccine mandates allowing all citizens back to their jobs, now is the time for our government to end the vaccine mandate and see teachers, nurses, doctors, police, firefighters who have been excluded from the workplaces back to work serving our community and providing for their families."
Across NSW, more than 95 per cent of people aged 16 and over have received a first dose of a COVID-19 vaccine, and 94.5 per cent have received two doses. Of people aged 16 plus, 58.4 per cent have now received a third dose of a COVID-19 vaccine.
Opposition Leader Chris Minns said Premier Dominic Perrottet needed to "take action" against Ms Davies.
"The Member from Mulgoa jumped on a stage after the organiser of the event said that there were levels of 'evil occurring in basements of government building', that '9/11 was an inside job' and that it was a vaccine 'genocide'. She then took the stage and repeated a number of claims including the need to have everyone boosted, quote 'there's not the evidence for that anymore'. And then went on to say, quote, 'it doesn't matter whether you're vaccinated or not, the transmission of the virus will still occur'," Mr Minns said.
"Now, I just feel that given the Member from Mulgoa is using taxpayer funds to disseminate this information through Facebook, and takes a salary as a parliamentary secretary, a member of the executive of the NSW Government, her position is completely untenable in the senior levels of the NSW Government and fundamentally undermines the important public health message that it's everybody's obligation in this building to push out."
"Obviously, that's crazy and it needs to be told for what it is: dangerous misinformation that spreads around the community and undermines community confidence, confidence in important public health messages."
Deputy Labor Leader and Londonderry MP Prue Car said Ms Davies' messaging was "dangerous".
"We have the Member for Mulgoa out there actively encouraging people to not get vaccinated," she said.
"This is after people have come out in their droves asked by their government to get vaccinated to protect themselves, their loved ones and their local communities and the Parliamentary Secretary for Planning, the Member for Mulgoa, representing some of the highest areas in terms of cases of COVID-19 in western Sydney is out there telling people to not get vaccinated."
2GB broadcaster Ray Hadley slammed Ms Davies on his program this morning.
"She's the female version of Craig Kelly," Hadley said.
"She'd be much better placed out of the Liberal Party altogether and joining the United Australia Party."