Most schools across the Penrith Local Government Area will be closed tomorrow as the rain that has soaked the region for the past week delivers its finale – with some 150mm expected.
Parents are being informed tonight that schools will be non-operational due to the expected adverse weather conditions.
Confirmed school closures – but there will be more – include Jamison High School, Kemps Creek Public School, Kingswood Public School, Nepean High School, Penrith Valley Learning Centre, St Marys Public School, Glenmore Park Public School, St Marys Senior High School, Penrith Anglican College and Wallacia Public School.
Penrith Anglican College has also rescheduled its Year 7 information session, originally set down for tomorrow night
The Weekender understands that the Bureau of Meteorology has advised all schools in the Hawkesbury-Nepean Valley to consider closing tomorrow.
Up to 150mm of rain is expected on Tuesday and it is likely to be intense, with wind gusts of up to 90km/h also anticipated.
It will bring to an end more than a week's worth of ferocious weather, with drier conditions predicted for Wednesday and Thursday.
Many roads across the Penrith Local Government Area remain flooded, and the Wallacia Bridge has just been closed. People are advised to avoid public transport tomorrow unless absolutely necessary with long delays expected.
#BlueMountainsLine trains are not running between Penrith and Lithgow due to a Landslip near Zig Zag earlier.

Replacement buses are running.

Please allow extra travel time and contact us if you need any travel assistance. pic.twitter.com/35fT3tSQ2y

— NSW TrainLink West (@TrainLinkWest) March 7, 2022
Acting Transport for NSW Chief Operations Officer, Mark Hutchings, said it's important that anyone on the roads remains vigilant.
"Unprecedented rainfall has seen widespread damage to our road network over the past week and with the wet weather to continue we are asking everyone to be safe when travelling," Mr Hutchings said.
"It takes twice as long to slow down your vehicles in wet weather, significantly increasing your risk of a crash. So slow down, leave a four second gap between you and the vehicle in front.
"We still have around 20 State roads closed across the network and ask that people delay their travel if possible and if they are out on the roads please plan ahead.
"To help with congestion around Sydney, Transport for NSW has opened the T2 and T3 lanes for use until 11.59pm on Friday.
"Another reminder for anyone using public transport please be advised there will be delays and cancelations across the rail network this week due to flooding. If you are on the network please plan ahead and leave plenty of extra travel time."
Executive Director Customer Coordination and service delivery, Roger Weeks, said delays heading into and out of the regions should be expected as flooding continues to impact major roads.
"Road crews are on the ground assessing the damage this week where they can but we are expecting more rain which makes repairs difficult and can mean closures on short notice," Mr Weeks said.
"These crews are doing all they can to keep motorists safe, please show them your respect and understanding – these are people who are working every day and in a lot of cases are also affected by flooding.
"When you do come across a closed road, please do not just drive past the barrier or sign. It is closed because it is dangerous, and by driving on closed roads you are putting not only yourself but our traffic crews at risk.
"We have dedicated teams at the Transport Management Centre and State Emergency Operations Centre monitoring the severe weather and are responding to any incidents in real time."
Evacuation warnings are in place for a range of suburbs across Penrith, though no Orders have been put in place at this stage.
Locals are reminded to call the SES on 132 500 for any storm damage issues, and to call 000 in an emergency.
Lindsay MP Melissa McIntosh said the community is prepared for what's to come tomorrow, but is growing impatient with the rain.
"People are pretty tired," she told 2GB.
"They just want this rain to end."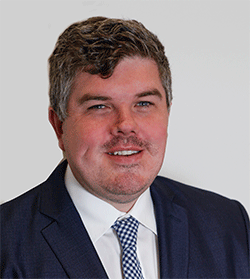 Troy Dodds is the Weekender's Managing Editor and Senior Writer. He has more than 20 years experience as a journalist, working with some of Australia's leading media organisations.