With the winter sporting season right around the corner, time is running out to get your child signed up to one of the many sports on offer in the area.
One local club that is desperate for more players this footy season is the Penrith Giants Junior AFL Club.
The wild weather of late combined with a COVID-19 hangover has seen the club's registrations take a hit.
With the season due to get underway in just three weeks' time, the Giants still have several places available on their boys, girls and mixed junior AFL teams.
Speaking with the Weekender, Giants coach Mick Pearson said a number of factors have hindered the club's recruitment this season.
"There's probably been that natural decline in registrations due to COVID lockdown and the ongoing weather issues, which has affected our ability to utilise regular outdoor training to recruit new players," he said.
"To be honest, it's probably happened to a lot of sports this year, not just AFL. You get that after last season was cut off prematurely resulting in people not looking to return to play due to the uncertainty of everything.
"But I think everyone is confident we've finally come out the other side of COVID and we will get a full season in."
While it doesn't quite deliver the registration numbers of long-time established winter sports like rugby league, soccer and netball, the AFL's popularity in the local area has been growing over the past decade.
Pearson said now is the perfect time to give something new a go.
"It's about trying something different, something new," he said.
"In AFL, you get to learn a lot of new skills that you don't necessarily get from a lot of other sports. It's largely based on kicking and it certainly requires the highest level of fitness – especially in the older age groups – of all the ball sports.
"It's a game for fitness, fun and learning new skills."
If your son or daughter is interested in playing a new sport this winter, the Penrith Giants have numerous opportunities available for kids aged from as young as four-years-old right through to 18.
For more information and to register for the winter season, check out the Penrith Giants on Facebook or email [email protected].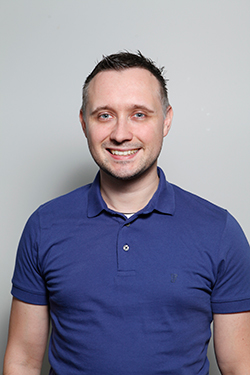 Nathan Taylor is the Weekender's Deputy Editor and Senior Sports Writer. He also compiles the weekly Chatter on the Box TV column. Nathan is an award-winning journalist, who has worked at the Weekender for a decade.