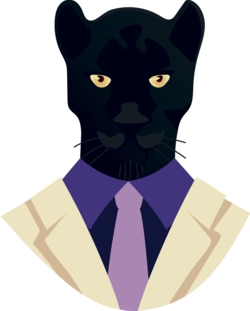 Media man calls it quits
Long-time Panthers Media Manager Evan Sieff is departing the club. Thursday night's game against Manly was his last in charge of the media department after almost seven years with the Panthers.
Sieff has played a key role in ensuring Penrith's communication with the media improved vastly in recent years – and it's certainly been a busy and unprecedented period managing interviews and commitments during the pandemic. He's also the man behind the script of those awesome season launch videos.
Sieff's replacement is former Big League journalist Michael Blok, who joins the Panthers from the Wests Tigers – another one off the bus!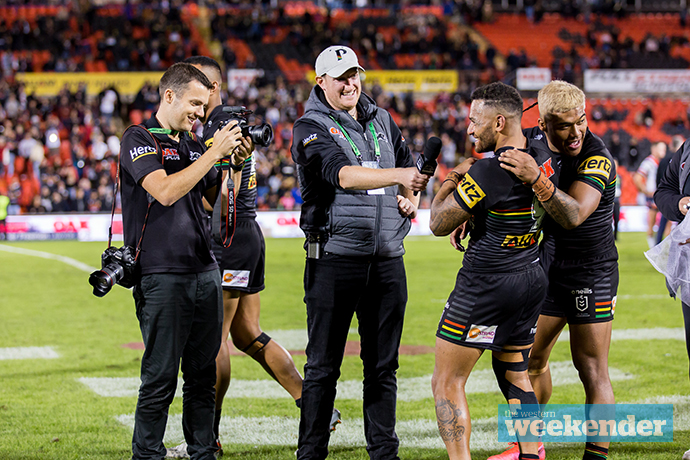 Cleary's cheers
Panthers co-captain Nathan Cleary is keeping things close to home, becoming an investor in Penrith-based beer Drink West. If you're interested in grabbing a carton of 'the beer from out here', head to drinkwest.com.au.
Launch goes ahead
There were fears that Penrith's season launch in mid-February would have to be called off due to COVID rules that are still surrounding NRL squads.
The NRL ordered clubs to ensure players didn't mingle with sponsors, while events had to happen outdoors. Thankfully the Panthers had already planned to have the event in The Backyard, an outdoor area at Panthers Leagues Club, so the launch was able to proceed with strict rules.
NRL pulls the plug
One launch that didn't go ahead was the NRL's planned extravaganza at the Sydney International Regatta Centre. It would have been the first time the NRL had launched the season in Penrith, but head office opted to cancel the event given the flood situation in northern New South Wales. The NRL has created a $500,000 Flood Relief Fund to assist grassroots clubs get back on their feet.
All above Board
It was interesting to note during the recent Panthers Board Elections that one journalist in particular continued the obsession with Directors of the club also having earned income from Panthers via their companies – all for legitimate work and all declared, mind you.
If we're going to say that Directors can't have commercial involvement with the club, we're going to miss out on some very astute Board candidates in the future.
One thing that has to change at Panthers is the rule that prevents those running from the Board from engaging with the media. As we saw, it doesn't stop journalists writing about the election and candidates anyway – so why not let them run a media campaign if they wish?
Sponsor dials in
Panthers has announced that Motorola Mobility has signed on as the club's official smartphone partner. Panthers is the first Australian sporting franchise to team up with the global telecommunications company, which already enjoys successful partnerships with iconic NBA franchises Milwaukee Bucks and Indiana Pacers in the United States.
"We're thrilled to welcome Motorola to the Panthers corporate network," Panthers Group CEO Brian Fletcher said.
"It is a fantastic endorsement of our club to have the support of a globally recognised and respected brand like Motorola."
Luke signs on
Penrith last week confirmed the signing of hooker Soni Luke on a two-year deal. The 26-year-old completed the NRL pre-season on a train-and-trial contract after spending the last five seasons in the NSW Cup competition.
"To be part of an NRL squad like this has been a goal of mine for a long time so I'm stoked to finally have this opportunity," Luke said.
"I felt like this pre-season was my last chance to make it happen so I put my head down and I'm so grateful Ivan (Cleary) has given me a shot. Growing up in Mt Druitt and coming through the grades, this club has always been home and I wouldn't want to be anywhere else."
Tip with the stars
Some of the Penrith business community's biggest names are back in the Weekender's Celebrity Tipping competition this year (see pages 40 and 41 of our print edition).
Among the new entrants this year is Indi Cleary, Nathan's sister and Ivan's daughter. Indi has recently joined Property Central in Penrith in its sales team.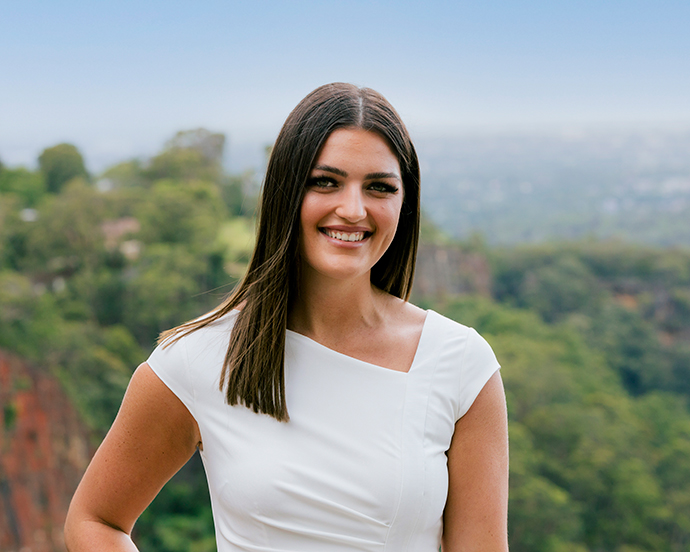 Panthers Zoom in
The Penrith Panthers held their weekly media session with the players via Zoom on Tuesday due to the rain and hazardous conditions.