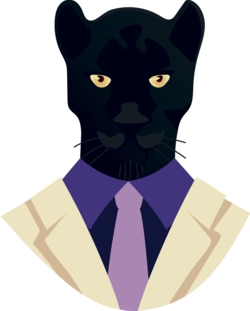 Back to his roots
Panthers boss Brian Fletcher was back in the country on the weekend, visiting Coonamble for racing's Country Championships.
Born in the area, Fletcher is a favourite son of Coonamble and even has a grandstand named after him at the race club.
Depth to be tested
Premiership-winning Penrith forward Moses Leota is set to miss between eight and 10 weeks of football due to a shoulder injury. The 26-year-old suffered a fracture in his left shoulder while making a tackle late in the 28-6 win over Manly.
May won't be back at Penrith
Rumours have been floating around since the end of last year that Tyrone May's axing from Penrith is temporary and that he'd be welcomed back to the club at some stage, potentially as early as next year.
I'm told that's simply not the case and despite enjoying the support of coach Ivan Cleary, there is no support from Penrith's hierarchy to see May back in club colours.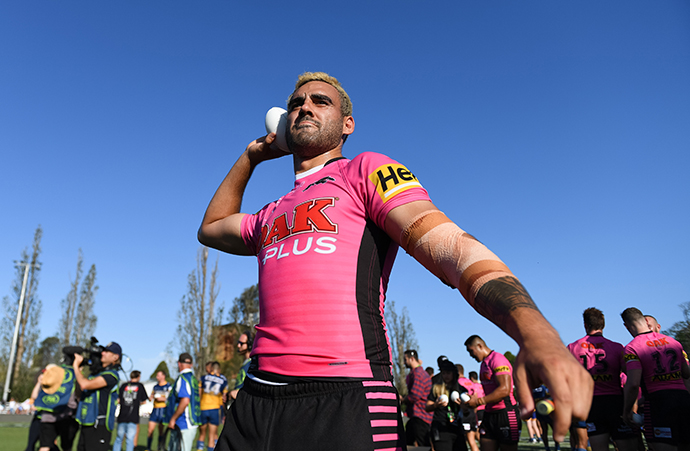 Stadium debate still a hot topic
There remains considerable concern by many long-time fans about the new stadium being developed to replace the existing BlueBet Stadium. Some of Penrith's most loyal supporters – veterans of the western grandstand – are concerned the new venue will follow the likes of CommBank Stadium and only have corporate and media facilities on the west, forcing fans elsewhere.
Many fans remain bemused that some $300 million is being spent to boost corporate facilities and increase the capacity by 5000 people or so. Others believe season ticket prices will skyrocket at the new venue in 2025.
Overall, there is a feeling the stadium will lose its identity in a new form. At this stage, things are very quiet from the State Government – but expect to see some initial designs in the coming months.
Spotted
James Fisher-Harris and his family enjoying a weekend breakfast at Percy Plunkett in Penrith.
Buzz blocked
Telegraph journalist Phil Rothfield is unhappy that he's been blocked by Panthers CEO Brian Fletcher.
It's not really a surprise given some of the reporting on the Panthers in recent years – the club has been strong in trying to avoid in engaging with reporters it believes are unfair in their coverage.
We'd suggest Buzz goes through the Panthers media department for comments, as many other scribes are required to do.
Buzz has admitted he made the wrong call about the Bulldogs' drones 🗣️

But he didn't stop there 👀

📺 Tune into #NRL360 on Ch 502 or stream on @kayosports: https://t.co/P8LNdVLPef pic.twitter.com/bXL4dIl2Lb

— Fox League (@FOXNRL) March 14, 2022
Give us the trophy
Sportsbet have promoted the Panthers to clear Premiership favourites. Following their win against the Sea Eagles, Penrith tightened from $5.50 into $5.00 equal favourites with Melbourne to win it all.
By the end of the weekend, the Panthers were $4.50 and the Storm out to $5.50.
"Penrith got the job done without Nathan Cleary and clearly they are going to be a force again,'' said Sportsbet's Simon Legg.
Girl power
The ARL Commission will award four new NRLW licences by July this year, with the competition to expand to eight teams in 2023 and 10 teams in 2024.
While there's been no formal discussions, I'm told the NRL is very keen for the Panthers to have a team in the competition to help ensure the growth of the women's game in western Sydney.
Spotted
An emotional Sean O'Sullivan embracing his father after last week's win over Manly at BlueBet Stadium.
Spill the tea
If you've got some Panthers gossip to share, make sure you email it to me! I don't keep secrets but I do protect my sources. Email [email protected].